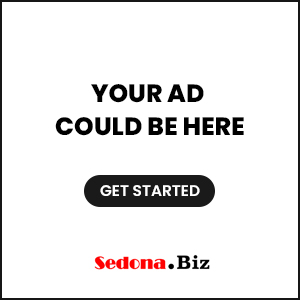 Sedona AZ (September 3, 2012) – Yavapai College is joining Project Civil Discourse as a simulcast site for a statewide forum on three key initiatives on the ballot in the November election. The discussion, called "Mapping Arizona's Future," will be September 27, 6-9 p.m. at Yavapai College Sedona Center for Arts & Technology, 4215 Arts Village Drive, Sedona. The event is free and open to the public.
The program will start with an expert panel presentation on Proposition 204, merit selection, and open primaries. The presentation will be simulcast from Phoenix to the 7 chosen locations around the state.
After the panel overview, the simulcast will be paused, and Sedona participants will engage in round-table discussions about the initiatives. NAU's Philosophy in the Public Interest Advisory Board Members Barbara Litrell and Judy Reddington along with Kira Golden will facilitate the program. Communities around the state, including Tucson, Scottsdale, Apache Junction, Flagstaff and Yuma will do the same. A recorder at each site will email the highlights of the local discussion to Phoenix, where they will be quickly put into a digest. The simulcast will then resume, and people all over Arizona will be able to hear what other communities think about the ballot initiatives.
The forum is nonpartisan; no specific outcome is intended or agreement on solutions necessarily sought. The objective of this event is to aid in public understanding of important issues and more importantly to demonstrate how an issue can be discussed in a civil and respectful way.
The event is free, but space is limited and pre-registration is required. To register, go to www.ProjectCivilDiscourse.org.