Phoenix AZ (May 23, 2012) – Few people think of the wonderful vacation spots they already own in rural Arizona locations when they are making weekend plans. Camping at Arizona's State Parks in the cool country offers economical and fascinating opportunities just a few hours from Arizona's largest cities and towns. When you are heading out to go hiking, fishing, horseback riding, swimming, biking, or birding, remember the State Parks have amenities that appeal to just about everyone in the family.
The three State Parks on the Colorado River include Lake Havasu, Buckskin Mountain and the River Island Unit, and Cattail Cove State. These parks are all busy throughout the summer with visitors swimming, boating, fishing, tubing and lounging on the beach, watching as others play on the river. Remember when playing on the Colorado River air temperatures range around 100 degrees & the water is 80 degrees, so spending the day in the river provides a cool retreat people from Arizona's blazing sun.
Arizona's State Parks provide more than 1,000 campsites for Memorial Day campers. Campers can now make reservations at parks such as Fool Hollow Lake Recreation Area in Show Low to ensure a spot during the week or summer weekends or try a trip to Roper Lake in Safford, which is next to a retreat from the heat – Mount Graham.
Lyman Lake State Park will open this year on June 15. This remote State Park near Springerville usually has lots of room on weekends for fishing or waterskiing and a professional slalom race couse. If you are not a camper, stay in a cabin or yurt and enjoy hot showers, or take a swim on the beach. If you choose the yurts and cabins your family can stay for $40-55 a night.
Daytrippers can head out to the historic parks such as Fort Verde or Jerome State Historic Parks or or environmental parks such as Kartchner Caverns State Park (also has a campground), Tonto Natural Bridge State Park and Red Rock State Park.
No matter where you camp, there will be severe fire restrictions. No wood or charcoal fires or smoking are allowed on State Parks due to extremely dry grasses and trees. Also all types of fireworks are banned from use on any State Lands. To keep your family and public lands safe, it is best to use a propane stove and only smoke in vehicles.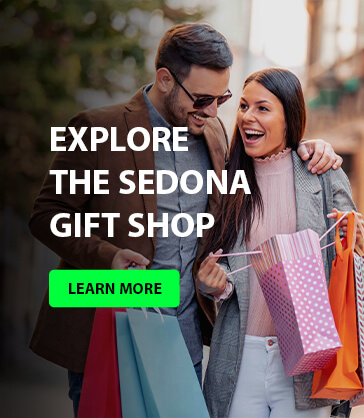 Here are the camping opportunities and NEW this year are camping reservations which can be made on the internet at www.AZStateParks.com. Book early!!
Northern Arizona State Parks Campgrounds:
Dead Horse Ranch State Park – (928) 634-5283 – Cottonwood – 150 campsites – fishing, boating (non-motorized), hiking, mountain biking, horseback riding, guided trail rides.
Fool Hollow Lake Recreation Area – (928) 537-3680 – 92 hookup sites, 31 campsites without hookups, fishing, wildlife watching
Lyman Lake State Park – (928) 337-4441 – 61 campsites, 4 yurts & 4 cabins, fishing, water skiing.
Homolovi State Park – (928) 289-4106 – 53 campsites, Hopi Ruins, hiking.
Slide Rock State Park – (928) 282-3034 – natural rock slide in a creek, picnicking
Red Rock State Park – (928) 282-6907- daily guided nature walk/activities, hiking, photography. No camping.
Southern Arizona State Parks Campgrounds:
Catalina State Park (520) 628-5798 – 120 campsites – 95 with hookups, 25 without, hiking, horse corrals
Kartchner Caverns State Park (520) 586-2283 – 62 campsites – cave tour reservations now ONLINE.
Lost Dutchman State Park (480) 982-4485 – 70 campsites, hiking into the Superstition Mountains.
Patagonia Lake State Park (520) 287-6965 – 105 campsites, boats to rent, fishing, beach, birding
Picacho Peak State Park (Closed for the summer – May 18 – September 14, 2011)
Roper Lake State Park (928) 428-6760 – 71 campsites – rock hot tub, fishing.
Western Arizona State Parks Campgrounds:
Alamo Lake State Park (928) 669-2088 – 250 campsites, excellent bass fishing, waterskiing, swimming.
Buckskin Mountain State Park & River Island (928) 667-3231 – 126 campsites, water sports, cabanas, beach.
Cattail Cove State Park (928) 855-1223 – 61 campsites. Boating lauches, hiking.
Lake Havasu State Park (928) 855-2784 – 45 campsites – boat launches, great park areas and swimming beach.
For information about Arizona State Parks call (602) 542-4174 (outside of the Phoenix metro area call toll-free (800) 285-3703 or visit the website at AZStateParks.com to make campground and cave reservations. Join us at Twitter and Facebook at AZStateParks.