Award-winning shorts program and touching new drama presented by Sedona Film Festival
Sedona AZ (September 23, 2012) – The Sedona International Film Festival is proud to present the Northern Arizona premieres of "Stars in Shorts" and "Bringing Up Bobby" at its Mary D. Fisher Theatre. Both films will show Oct. 2-5 at the festival's arthouse theatre venue in West Sedona.
STARS IN SHORTS
On the heels of the annual Oscar-nominated shorts program, ShortsHD presents "Stars in Shorts" — an incredible collection of short films featuring some of the world's biggest actors.
Judi Dench is a neophyte in the complicated landscape of internet dating in "Friend Request Pending." Colin Firth is an unusually needy neighbor to Keira Knightley in "Steve." Lily Tomlin gets lost on her way to a funeral in "Procession." Jason Alexander is a screenwriter at the end of his rope in the musical short "Not Your Time."
Also including short films starring Kenneth Branagh, Julia Stiles, and others, "Stars in Shorts" is the first collection of short films to bring you everything you expect when you go to the movie theater – laughs, drama, and, now, some of the best actors from film and television.
BRINGING UP BOBBY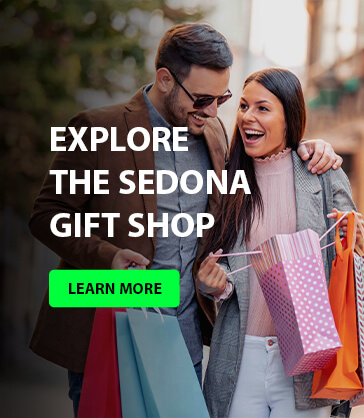 The compelling new drama "Bringing Up Bobby" was written, directed and produced by Famke Janssen and features an all-star cast including Milla Jovovich, Bill Pullman and Marcia Cross.
In an effort to escape her murky past and build a better future, Olive (Milla Jovovich), a nomadic European con-artist, and her 10-year-old American-born son, Bobby (Spencer List), find themselves living in Oklahoma. As her top priority, Olive seeks to give Bobby the things she never had. She enrolls him in school, makes him do his homework and tries her hardest to be a good mother.
With the help of an old friend from Oklahoma, Walt (Rory Cochrane), Olive "provides" for Bobby in the only way she knows how. But despite her efforts (or perhaps because of them) Bobby displays troubling behavior both at his school and in their conservative neighborhood. Things take a turn for the worse after Bobby's unfortunate run-in with local and wealthy businessman Kent (Bill Pullman), and Olive's criminal past finally catches up with her, forcing her to make the toughest judgment of all.
Both films will be shown at the Mary D. Fisher Theatre Oct. 2-5. Showtimes for "Stars in Shorts" will be 7 p.m. on Tuesday and Thursday and 4 p.m. on Friday. "Bringing Up Bobby" will show at 7 p.m. on Wednesday and Friday; and 4 p.m. on Thursday.
Tickets are $12, or $9 for Film Festival members. For tickets and more information, please call 928-282-1177. Both the theatre and film festival office are located at 2030 W. Hwy. 89A, in West Sedona. For more information, visit: www.SedonaFilmFestival.com.