Sedona AZ (September 23, 2012) – Every year, millions of people travel to holy places, ancient temples and pyramids, archaeological sites, natural sites and unique spiritual locations around the world. While these are the most visited destinations on the planet, the spiritual explorer seeks something the tourism industry cannot provide—access to the hidden spiritual wealth, life-changing personal messages and unique stories these mystical places have to reveal.
Luminous, inspired by a lifetime of travels and interactions with sacred places, has written SPIRITUAL ARCHAEOLOGY-Practical Shamanism at Sacred Places – Featuring Sedona, as a guide for the spiritual explorer. "We are 'called' to sacred places—this book gives the reader an understanding of sacred places, how they operate, and tools to access the wisdom, healing and transformational powers they possess."
Luminous is a Spiritual Archaeologist, poet and painter of invisible worlds and sacred places. She is a graduate of the San Francisco Art Institute and has always had the ability to walk between the physical and spiritual worlds. Psychic phenomena, including several near death experiences, levitation, stigmata and incidents of spontaneous healing informed her directly and deeply of the limitless possibilities available to us.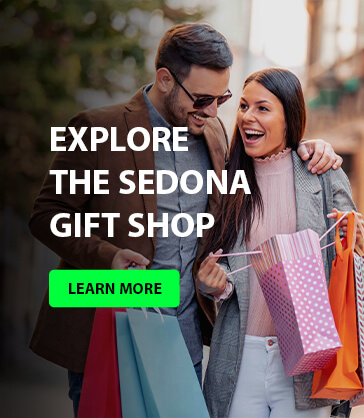 Book Launch Party: Well Red Coyote, 3190 W. 89A, Suite #100 (@ Dry Creek Road in West Sedona) September 28, 2012 6:30 PM. Visit www.portalsoftranscendence.com or contact portals@esedona.net 928-274-2265.