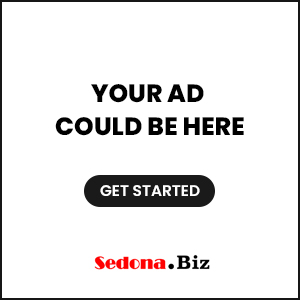 Film Festival hosts "La Vie en Rose" and "Moulin Rouge" to kick off Voila Tour
Sedona AZ (August 10, 2018) – What do "La Vie en Rose" starring Marion Cotillard and "Moulin Rouge" starring Nicole Kidman and Ewan McGregor have in common? They are both playing at the Mary D. Fisher Theater on Tuesday, Aug. 21 to launch Voila Tour 2018 week of French Festivities in Sedona.
Twenty artists from France will arrive in Arizona for two weeks of cultural exchange and a celebration of our commonalities expressed in the Universal language of the arts.
You'll be greeted by renowned musicians Frankeur and Belen Ferris performing Parisian street music and French standards in the style of Edith Piaf and Maurice Chevalier. After the first film a special Rosé de Provence wine will be served along with fresh made tapenades by Chef Lacroix. Music will transport you to the romance of the City of Lights.
La Vie en Rose
3:30 p.m. Tuesday, Aug. 21
"La Vie en Rose" was the winner of two Academy Awards, including Best Actress for Marion Cotillard and Best Makeup (and was also nominated for Best Costume Design).  It also won a Golden Globe Award for Best Actress for Cotillard.
"La Vie en Rose" is the epic screen biopic of tragic French songstress Edith Piaf. Marion Cotillard portrays Piaf, the superstar once raised as a young girl by her grandmother in a Normandy bordello, then discovered on a French street corner — as a complete unknown — by cabaret proprietor Louis Leplée (Gérard Depardieu).
The film segues breezily between various episodes from Piaf's life — such as her lover, French boxer Marcel Cerdan's (Jean-Pierre Martins) championship bout in mid-'40s New York; her period in Hollywood during the '50s; Piaf's abandonment as a young girl by her contortionist father (and earlier by her mother, a street singer); her brushes with the law as an adult; and her 1951 car accident and subsequent morphine addiction that caused her to age well beyond her years and left her barely mobile; and, through it all, her ability (like Billie Holiday) to funnel personal tragedy and emotional struggles into her vocalizations — dazzling audiences in the process.
Moulin Rouge
7:00 p.m. Tuesday, Aug. 21
"Moulin Rouge" was nominated for seven Academy Awards, including Best Picture. It won Oscars for Best Costume Design and Best Art Direction. The film was also nominated six Golden Globe Awards, winning Best Picture, Best Actress (Nicole Kidman) and Best Original Score.
Ewan McGregor stars as Christian, who leaves behind his bourgeois father during the French belle époque of the late 1890s to seek his fortunes in the bohemian underworld of Montmartre, Paris. Christian meets the addicted artist Henri de Toulouse-Lautrec (John Leguizamo), who introduces him to a world of sex, drugs, music, theater, and the scandalous dance known as the cancan, all at the Moulin Rouge, a decadent dance hall, brothel, and theater that's the brainchild of Harold Zidler (Jim Broadbent).
Christian also meets and falls into a tragically doomed romance with the courtesan Satine (Nicole Kidman), who becomes the star of the play he's writing, which parallels the couple's romance and utilizes rock music from a century later, including songs by Nirvana, Madonna, the Beatles, and Queen, among others.
This special event kicks off with a musical welcome at 3:00 pm. "La Vie en Rose" will show at 3:30 p.m., and "Moulin Rouge" will show at 7 p.m. One film including wine and tapenades $20.00, Both movies with wine intermission $25.00. Additional glass available for purchase.
The Mary D. Fisher Theater 2030 W. S.R. 89A in West Sedona. Call 928-282-1177 for tickets or more information. Tickets are also available at the box office and at: www.SedonaFilmFestival.org.