Sedona AZ (September 6, 2012) – In March of this year a standing-room only crowd gathered at Sedona Public Library to attend a program of brief, dynamic presentations delivered by a some of our community's leading thinkers and doers. In the time since, over two-thousand people have watched those speeches online on the Library's YouTube channel.
Do you have a story to tell?
Sedona's leading adult education organizations, the Osher Lifelong Learning Institute (OLLI) and the Sedona Public Library, will hold a short orientation for community members interested in participating in the second Sedona i-Talks on Monday, September 17, at 5 PM in the Library's Si Birch Community Room.
The "i" stands for "idea." An "idea talk" is a presentation of no longer than 7-minutes that is innovative, informative, inspiring, and imaginative. Sedona i-Talks is a forum for our community to share its unique mix of experiences and ideas. Previous topics have included the value of public service, forgiving the unforgivable, concerns about our environment, and human sexuality. Speakers have been as diverse as their topics: including councellors, business veterans, and scientists. Many had no prior public speaking experience.
Additional details about preparatory workshops to be held at OLLI, the audition process, and performances will be made available at the orientation.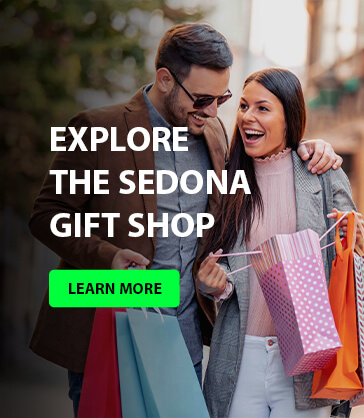 About Sedona Public Library:
Sedona Public Library's mission is to enrich the lives of Sedona residents and visitors by serving as a center for community activities and providing information, cultural, and civic services that are responsive, affordable and enjoyable. The Sedona Public Library is a private, 501(c)(3) non-profit corporation, supported by donations and grants. Learn more by visiting us on the web at sedonalibrary.org.
About the Osher Lifelong Learning Institute in Verde Valley and Sedona:
The Osher Lifelong Learning Institute in Verde Valley and Sedona is a self-directed membership organization within Yavapai College. It was created to meet the needs and interests of retirement-age people. The Institute recognizes the unique experiences and capabilities of its members by emphasizing and encouraging peer learning, member participation, collaborative leadership and social interaction. It is one of 117 lifelong learning institutes throughout the nation.