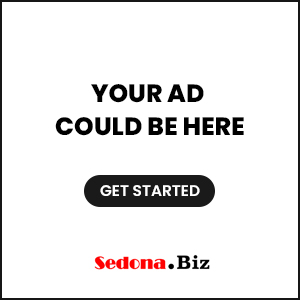 Sedona AZ (June 1, 2012) – Five South Koreans visited Sedona over the Memorial Day Holiday as a part of Rotary International's Group Study Exchange. They were concluding a month long visit to Arizona Rotary Clubs providing opportunities for the young professionals to explore and understand America through interaction with local Arizona community leaders.
Team members included team leader, Weon-Gyo, Jung; Ah-Ran, Choo; Bok-E,Je; Yeong-Yi, Lee and Ji-Eun, Jeong. Their professions included social work, information systems, auto components, public administration, and education. The South Koreans joined other holiday visitors hiking the Red Rocks and visiting Sedona's varied retailers. They enjoyed home visits with local Rotarians from the two Sedona clubs – The Rotary Club of Sedona and the Rotary Club of Sedona Red Rocks.  Rotarian Renata Barnwell coordinated the South Korean team visit and Rotarians Glen Polycn, Banya Lim and Jennette Bill hosted the team members.
Rotary International's Foundation sponsors Group Study Exchange, a program promoting cultural understanding and world-wide peace. Once a year Arizona's Rotary District 5490 sends a GSE team of young professionals age 25-40 to a foreign country and the same country has a GSE team visit Arizona. Rotarian's in the host area provide for meals, lodging, and group travel within their district.
The exchange provided an opportunity for Sedona's Rotarians, community members and our South Korean guests to build community and bridge continents.