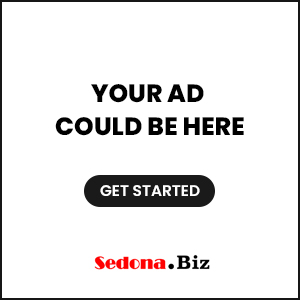 Sedona AZ (August 8, 2012) – Studio Live presents a Songwriters Round at the Mary D. Fisher Theatre on Saturday, August 18, 2012. Two local singer songwriters Adalia Tara and Kayt Pearl join New Zealand native Jackie Bristow in a concert not to be missed! Doors open at 7:00pm with the show starting at 7:30pm, tickets are $15.00.
– JACKIE BRISTOW –

New Zealand born Bristow transplanted to the United States in 2005 and has been playing shows, writing continuously and recently was the opening act for internationally acclaimed guitar legend, Tommy Emmanuel playing Sold-Out theaters across the States, since that tour Jackie has been the opening act for Marc Cohn, John Oates, John Waite, Bettye Lavette, B.J Thomas, Joe Ely, Marcia Ball, Charlie Robison, Rick Springfield, Bob Schneider, Jimmy Lafave, and recently announced opening for Euge Groove, Ruthie Foster and Howard Jones.
Jackie's songs have been used repeatedly in Australian and New Zealand film and television hit shows such as Go Girls, The Secret Life Of Us, Home And Away, Outrageous Fortune, Shortland Street, and Go Big. Her track 'This is Australia' won Tourism Australia's Song Competition, which subsequently is featured in a worldwide promotional campaign.
Jackie has proven to be an artist that shows no sign of stopping. Music from "Freedom" is currently programmed into rotation at 7,000 different Starbucks locations nationwide. Her live performances have been captivating. One review on her February tour with Tommy Emmanuel on ChicoER (California) said "The show opened with New Zealand-born singer and guitarist Jackie Bristow. Opening for a musical giant like Emmanuel would seem a daunting task, but Bristow was relaxed as her soulfully seductive melodies reverberated within the auditorium. Her beautiful voice and earnest songs resonated with the audience, and they applauded her eagerly. Near the end of the show, Bristow joined Emmanuel on stage for an amazing duet that received a standing ovation". For more information:
www.jackiebristow.com
– ADALIA TARA –
Singer-Songwriter, Adalia Tara, has returned to her hometown of Sedona, and since then has been active in the local music scene . Her style is distinct and versatile, from resonating, deep, bluesy lows to sweet, ethereal highs, her voice commands the space. Her evocative lyrics are at the center of her soulful sound, offering insight into her personal truths and aspirations. Her writing style has been influenced by classic artists such as John Lennon, Neil Young, and Billy Holiday, to more modern artist like Radiohead and Feist. No matter where her musical journey may take her, Adalia Tara's intention for creating music has been unchanging. She hopes to bring benefit to others, to inspire, to encourage positive change, and to convey messages of love and compassion. Music is her heart and offering, it's how she gives back. For her, it is a part of her spiritual path that is ever unfolding. For more information:
www.adaliatara.com
– KAYT PEARL –
Born in NY state, Kayt came to Arizona via a 9 year stint in Vermont, graduating from Bennington College in 2002 with a concentration in "Expressionism". Ha, that's not a term oft used by degree-granting institutions. They made her change it to "Creative Writing", but Kayt has always taken to heart her degree's true worth as another tool of encouragement and fertilization, growing seeds of self-expression in her renaissance approach to life. Constantly introducing her to new fields of thought and understanding, Kayt is guided by her Life education, thus far reaching to the fields of manual and energy therapies, bodywork, sound healing, writing, teaching, youth mentoring, special-needs caregiving, landscape and gardening, plant wisdom and nutritional food knowledge, health food preparation and catering, the intricate biochemical functioning of the human body, tactile arts such as clay sculpture and fabric prop design, and most fervently, music and poetry. She names these last two as where her deepest "vocational arousal" lies, and advocates for each of us to find the calling of our greatest joy as a means of living. It IS possible.
Since moving to Sedona, Arizona in 2009, she has released two solo albums, finished two tours through the Big Island of Hawai'i, and up the western coastline of the U.S. Her music is featured in the major motion picture "Sedona" the Movie, and also in a French documentary TV series. She is so very glad to be able to play and share at Studio Live for her Sedona community. For more information:
www.kaytpearl.com
For more information please contact the Sedona Performing Arts Alliance/Studio Live at (928)282-0549. Tickets are available online at
www.studiolivesedona.com
or at the Studio Live box office located at 215 Coffeepot Drive in West Sedona.The Sedona Performing Arts Alliance is a 501(c)3 organization dedicated to advancing the Performing Arts thru Education, Live Performance and Artist Support. Studio Live is a tool for the SPAA to reach audiences and showcase their craft.