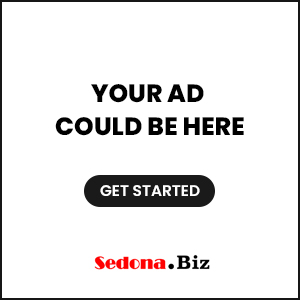 Piping Down the Sun and a Celtic Afternoon 
Sedona AZ (September 24, 2012) – Join us Friday September 28th at 6:00pm when Sound Bites Grill, Main Stage Sponsor for the Celtic Harvest Festival, welcomes Highland Pipe Master David Brewer and Welsh Master of Music John Good to "Pipe Down the Sun." Enjoy the stunning views and breath-taking scenery from Sound Bites Grill edgeless bar as the sky softens with the colors of sunset and the ancient sound of pipes brings down the day.
Special Guests, Sarah Hines 2012 AZ Colleen Princess, Krissy Hines 2012 AZ Irish Lass and Colleen Kelahan-Pierson, 2010 AZ Irish Lass a rising star in Irish Dance, will be on hand for some special preview performances.
Guests will get a taste of what they'll see and hear on the Sound Bites Grill Main Stage during the Celtic Harvest Festival September 29th at Poco Diablo Resort.
After the Festival on Saturday, enjoy a Celtic Afternoon, Sunday 12 noon to 3pm when Celtic Artists return to Sound Bites Grill. Drink specials, great brews and Sound Bites Grill Signature "World Fare" Menu will be available until 12am.  Relax in the comfortable Guitar Lounge, enjoy drinks at the bar or order a delicious meal while the music and dance of the Celts makes two  stops at Sound Bites Grill.
Michele Moore and Stephen Sullins have created a unique setting for good music and fun, up-beat live entertainment. Plan to get a "sneak peek" of the Celtic Harvest Festival performers at Sound Bites Grill Friday September 28th 6pm. Then prepare to be enchanted by the Celts and Sound Bites Grill!
For more information:  www.soundbitesgrill.com