Sedona AZ (September 25, 2012) – Small Potatoes brings delightful folk medleys to Studio Live Friday, October 5th at Studio Live. The performance begins at 7:30pm with doors opening 30 minutes prior to the show, tickets are $15.00.
Nineteen years ago, Jacquie Manning and Rich Prezioso, the Chicago-area duo known as Small Potatoes, decided to hit the road. "In one year, we quit our jobs, bought a house, bought a car, and became full-time folk singers–not exactly the greatest combination, financially speaking, or what most people would call a sound business model. We didn't throw darts at a map, but we might as well have."
Small Potatoes has opened or shared the stage with such folk music stars as Tom Paxton, Greg Brown, Michael Smith, Steve Gillette, David Wilcox, Kate and Anna McGarrigle, Cheryl Wheeler and Trout Fishing in America. The duo has a cassette, "Raw," and a CD, "Time Flies," both on Folk Era Records. Always on the road, they are favorites at folk festivals, concerts, coffeehouses and clubs across the country.
Manning and Prezioso's music almost defies description. A melding of their vastly different musical backgrounds, it is a blend of Celtic, cowboy, jazz, swing, blues and folk. They play everything from mandolin, acoustic guitar and concertina to the Irish flute, tin whistle and bodhran and a host of percussion toys.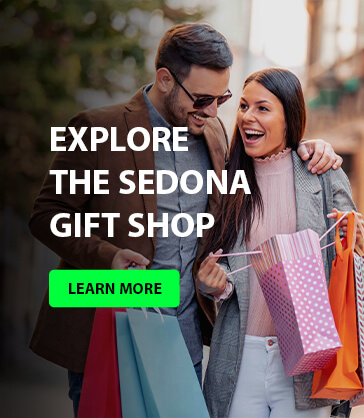 They might not have had the best plan, but what they did have were great songs and musicianship, and the ability to put on a show. After nineteen years, a million and a half miles and 3500 shows (not to mention five Dodge Caravans…) they are listed as a "favorite act" by many coffeehouses, clubs and house concerts across the U.S. They have made repeat appearances at major folk festivals, including the Kerrville Folk Festival, the Walnut Valley Festival, and the Philadelphia Folk Festival.
For more information please contact the Sedona Performing Arts Alliance/Studio Live at (928)282-0549. Tickets are available online at www.studiolivesedona.com or at the Studio Live box office located at 215 Coffeepot Drive in West Sedona.
The Sedona Performing Arts Alliance is a 501(c)3 organization dedicated to advancing the Performing Arts thru Education, Live Performance and Artist Support. Studio Live is a tool for the SPAA to reach audiences and showcase their craft.