Tlaquepaque Hosts Independence Day Celebration, Sat. July 7th
Sedona AZ (June 27, 2012) – Uncork your pent-up patriotism and be sure to celebrate Independence Day at the 3rd Annual Sizzlin' Summer Bash at Tlaquepaque Arts & Crafts Village, Saturday July 7th, 11:00 am to 5:00 pm. Admission is free.
Activities galore await families and folks of all ages. Tlaquepaque will be alive with foot-stomping sounds from Dixieland, high-energy roots rock harmonies and hip-shaking retro 50's tunes. Get down with BBQ sliders and brats hosted by Oak Creek Brewery and join in or gather round for the outrageous pie-eating and egg race contests. And for a special water experience on a hot day, do not miss the dunking booth. Dunk some Sedona locals, friends or climb up on the chair yourself! The dunking booth opens at 11:00 am and goes all day.
"Sizzlin Summer Bash just gets more and more fun every year, " reports Wendy Lippman, General Manager and Resident Partner of Tlaquepaque. "We are always adding new musical groups like the Oak Creek Band and new features like the dunking booth. The pie-eating contest and the egg races have become our signature activities, and if you haven't seen them or participated, you are in for a some great fun!"
For the younger kids, be sure to enter the ever-popular balancing act: the egg races where you balance and egg on a spoon while running!. It starts at 2 pm. Heads up for all youngsters, teens and adults, prepare for the outrageously fun pie-eating contest! It starts at 2:30 pm and the entry fee is just $5.  Terrific prizes will be awarded for both contests to winners in each age category. Funds from the pie-eating contest and the dunking booth will support Toys for Tots.
But wait, there's more…. face painting for kids of all ages. And wild and crazy balloon animals with Gary Galvin for all the kids!
Entertainment Line-up!
Geritol Hipsters performing from 11 am – 1 pm.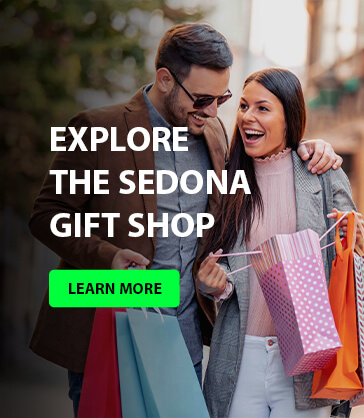 Take a sentimental journey and get swinging with the award-winning Geritol Hipsters. Experience pure small town Americana and the patriotic songs that are still going strong. This spot-on, six-piece Dixieland ensemble made up of seasoned entertainers and will delight folks of every age. Patio de las Campanas.
Oak Creek Band performing from 2:00 pm to 5:00 pm
Originally based in Sedona, and now in Denver, and frequently on tour to rave reviews, the Oak Creek Band is a high-energy, tight group of young musicians. Extremely versatile, this talented band blows away their audiences with wonderfully familiar cover songs and inspiring and freshly invigorating new material— simultaneously indie, folksy and more. This is their debut appearance at Tlaquepaque. Patio de las Campanas.
56 performing from 2:00 pm to 5:00 pm
If you love classics like "Johnny B. Goode," "Shake, Rattle & Roll," "Fever" or "Love Me," and spontaneously gyrate to the sounds of the '50's when rock and roll was sweeping the nation and its roots launched thousands of bands through the 60's and 70's, then you'll want to hear 56! Get your groove on and relive a little shake, rattle and roll yourself. These guys are the real deal with crazy stage antics and full-on acrobatics. They even have a band member named Vinny, who wails on drums. Patio del Norte.
As in years past, Sedona's shiny red fire truck will be on display courtesy of the Sedona Fire Department.
Be sure to browse the 40 plus shops and galleries while enjoying the festivities at Tlaquepaque. Known as the art and soul of Sedona for close to 40 years it is located at 336 State Route 179 in Sedona, Arizona, and is open daily at 10:00 am. For more information call (928) 282-4838, visit: www.tlaq.com and www.shoptlaq.com, , and visit us on Facebook.