Small businesses and shoppers are encouraged to join in the Small Business Saturday Celebration also known as "Shop Small" on November 30, 2013. This is part of a nationwide celebration promoting small businesses that is sponsored by American Express. Please take the time to visit and support Sedona small businesses. Consumers are a key part in helping small businesses thrive. By shopping or dining at a small business throughout the year, Sedona residents can show their support for all the small businesses in our City and reinvest in their community.
According to the Small Business Administration, small businesses generated 64 percent of net new jobs over the past 15 years and employ just over half of all private sector employees.
Dollars spent locally generate sales tax that supports municipal services residents count on — like police protection, transportation, recreation programs, and libraries. Local First Arizona, a non-profit organization that supports and promotes local businesses in Arizona, reports that when money is spent at locally-owned businesses, that money is re-circulated and creates up to 75 percent more tax revenue to the community and state.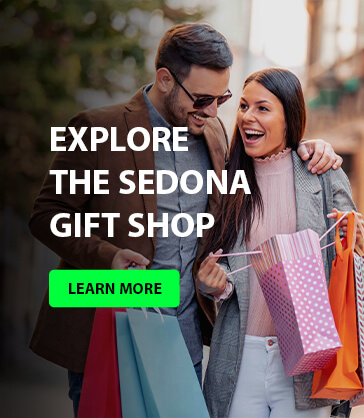 "We encourage all residents and visitors to Shop Small on November 30th," says Community & Economic Development Director Kevin Snyder. "Shop Small coincides with the kick-off for Holiday Central Sedona that is intended to showcase our community and create additional economic activity for Sedona businesses throughout the entire month of December. By participating in Shop Small, residents and visitors can celebrate and support Sedona's small business community."
The Community & Economic Development Department is available to assist business owners who want to open a new business or expand an existing one in Sedona. For more information, please contact Kevin Snyder, Community & Economic Development Director at 928-274-7866 or ksnyder@SedonaAZ.gov.