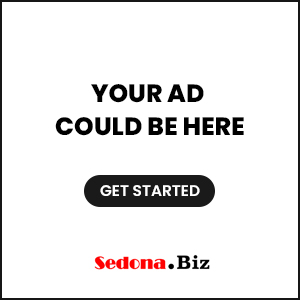 Cottonwood AZ (August 13, 2012) – PRELIMARY REPORT – INVESTIGATION ONGOING – On August 9, 2012, at approximately 6 AM, Yavapai County Sheriff's Office deputies responded to a reported drive-by shooting into a residence on Angus Circle, Cottonwood. Earlier that morning, an off-duty deputy reported hearing gunshots in the area, but their source could not be located.
The homeowner told deputies someone shot into his home around 2:30 am and bullet fragments had injured a family member. Deputies and detectives interviewed several of the home's occupants, including 21-year-old Jacob Conway, and all were initially uncooperative. Detectives eventually discovered that Conway was involved in a dispute with 22-year-old Daniel Hoke from Cottonwood over issues of reputation. A resident in the home, 20-year-old Vanessa Gonzales, was actually on the phone with Hoke at the time a shot was fired into the house. The residents assumed Hoke was inside a vehicle stopped out front where the shot originated. Conway had been injured in the leg from bullet fragments while he was inside his room.
As the investigation moved forward, detectives learned that someone in the Angus Circle home apparently fired a shot previous to the shot fired from the suspect vehicle. A handgun, believed used by an occupant in the home, was later recovered from another family member's home in the area.
On the evening of August 9, 2012, detectives located Hoke and arrested him. Hoke claimed Conway invited him over to the Angus Circle home to fight and he soon arrived in a vehicle containing 3 additional occupants. As they neared the home, a shot was directed at their vehicle. Hoke's friend, 23-year-old Glenn Johnson from Cottonwood, was in possession of a handgun at the time and shot back once towards the home.
Johnson was eventually located by detectives and admitted firing a handgun from the vehicle. Johnson was arrested and the apparent involved handgun was recovered from one of Johnson's family members.
Conway and Gonzales were arrested for Hindering Prosecution and booked at the Camp Verde Detention Center. Both remain in-custody – each on a $7500 bond. Hoke and Johnson were booked at the Camp Verde Detention Center on multiple charges including 5 counts of Endangerment, 5 counts of Aggravated Assault with a Deadly Weapon, Drive by Shooting, and Discharge Firearm towards a Structure. Both remain in-custody – each on a $100,000 bond.
Detectives are in the process of determining who fired the handgun from the Angus Circle home.
Citizens can contact the Yavapai County Sheriff's Office with information or questions at 928-771-3260 or the YCSO website: www.ycsoaz.gov