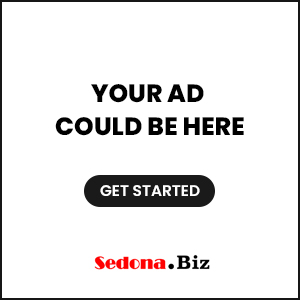 Sedona AZ (October 23, 2013) – Sharron Vincent Porter will present a program on "A River Runs Thru Us," the Verde Valley Land Preservation's conservation effort, at the University Women of Sedona meeting at 10 a.m. Monday, Nov. 4, at The Church of the Red Rocks.
Porter is one of 28 artists in Arizona juried into the VVLP project, which involved taking a 3 day, 2 night rafting trip down the Verde River in April 2013. The artists were inspired to create works that were then donated to become a traveling exhibit at galleries and other venues, with accompanying poetry and music events, along the watershed. The art is being sold through an online auction, with all proceeds going to fund conservation of the Verde River. Porter will show slides of her and others' works from the journey down the river and bring several of her own paintings to the presentation.
Porter has been a practicing, exhibiting artist and art educator for most of her adult life, with a BA in Art Education from the University of Illinois and a Master's in Sculpture from Northern Illinois University. She had been traveling to the Verde Valley for thirty years and moved to Sedona several years ago, where she soon became involved in arts organizations. She now is president of the Sedona Area Guild of Artists. About the "A River Runs Thru Us" experience, Porter said, "Being a painter and a sculptor, color and form and texture are all important to me. It's hard to choose between them, so I don't. I call my landscape paintings "Landstracts" because they are slightly abstracted images, focusing on the sheer visual qualities of my experience. I want to achieve a vision of nature that is phenomenal, personal, physical. I want to share the feeling I get when I'm out among the rocks, rivers and plant life of this incredible and diverse bioscape we call the West!"
University Women of Sedona meets the first Monday of each month, October through May, from 9:30 to 11 a.m at The Church of the Red Rocks, with an annual scholarship luncheon in June. After a half-hour social gathering at 9:30, influential speakers from the area present educational and entertaining programs, followed by a business meeting.
The main goal of University Women of Sedona is to provide scholarships to women in the area who are striving to continue their education. UWS welcomes new members: Women with a college or university degree who are interested in joining may find more information by visiting the UWS website or by emailing universitywmnsedona@gmail.com.