Sedona AZ (October 20, 2015) – Kiersten Hathcock of Mod Mom Furniture and Shark Tank fame, will be the featured speaker on "Intuition in Business," at NAWBO's Sedona Verde Valley luncheon from 11 a.m. to 1 p.m. on Thursday, November 12, at Relics Restaurant in Sedona.
The award winning self-taught furniture designer and carpenter, will share how she learned to trust her intuition and apply it to business while growing her internationally known furniture company, Mod Mom Furniture. Hathcock learned that trusting and acting on intuition was the key to her success when she appeared on ABC's hit TV show, Shark Tank, and has proved to be an integral part of how she lives her life.  She will share concrete ways to differentiate intuition from mind-based thoughts and stories of how following intuitive guidance helped her get to where she is today.
Hathcock, of Flagstaff, is an ex-TV marketing executive turned self-taught furniture designer/carpenter.  In 2007, she founded Mod Mom Furniture while teaching herself to build furniture. For three and a half years, she built everything in her four hundred square foot garage until 2011 when she outsourced manufacturing here in the US.  Over the years, Mod Mom Furniture has not only been featured in magazines, TV shows like Shark Tank and The Nate Berkus Show, and modern design books but is being purchased by families, celebrities, and interior designers from around the globe. Celebrities like Christina Applegate and Matthew McConaughey and his wife Camilla as well and tastemakers like Rachel Zoe flocked to Mod Mom for unique, stylish, eco-friendly furniture.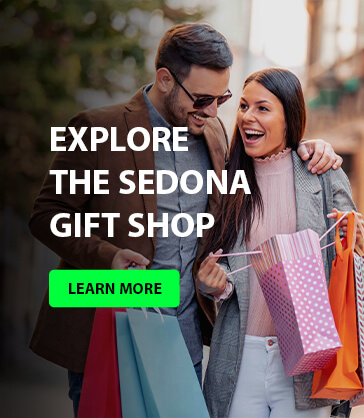 The cost for the event is $20 for members and $30 for guests and includes vegetarian and gluten-free options. On-site registration is $30 for members and $40 for guests. Pre-registration is available at www.nawbosvv.org. Relics is located at 3235 W Hwy 89A, in Sedona. For more information, email info@nawbosvv.org.
The mission of the Sedona – Verde Valley Chapter of NAWBO is to promote the excellence of their members, thereby strengthening their businesses and the vitality of the Northern Arizona economy; connect independent, vibrant business owners locally, regionally, nationally and globally; stimulate their members' business potential through education, training and mentoring.