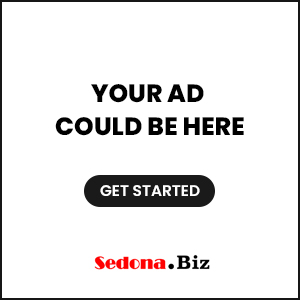 Sedona AZ (April 26, 2016) – The Sedona, Verde Valley Chapter of NAWBO will host a Mentoring Circle called "Self Care – A Body of Work" from 4:30-7:00 p.m. on Monday, May 16, at the Center for Positive Living located at 45 Castle Rock Road in the Village of Oak Creek.
Senior mentors Cynthia Spiece of Reimagine That and Robin Bailey of Spa of Sedona will lead participants in the mentoring circle to talk about communicating the importance of extreme self care as it relates to our overall physical, mental, and emotional bodies.
Learning how to intuit what specific routines, treatments, and modalities we are needing, how often, and how to create a personalized self care plan, will be our focus in this mentoring circle. Increased energy, mindfulness and greater self esteem will be the benefits waiting for us, as we explore this fun and empowering topic leading us toward greater self care. 
NAWBO's Mentoring Sessions are designed for women business owners to share and discuss.  Each session is followed by an informal gathering for networking and getting to know one-another.
Cynthia Spiece is an intuitive reader, spiritual counselor and energy healer. She has studied and taught the spiritual and esoteric sciences for over forty years. She is the owner of RE-Imagine That! A business dedicated to helping you become a closer match to who you imagine yourself to be. Cynthia offers in person and over the phone psychic/intuitive readings and spiritual counsel. She also offers healing energy sessions using quantum-reiki, creating more physical, mental and emotional balance, revealing and healing belief patterns of self sabotage.  In addition to offering private sessions, she also offers classes, workshops and retreats focused on creating more clarity, focus, intuition, and energetic alignment towards creating the life of your dreams.  Her website is Reimaginethat.com.
Robin Bailey is a Certified Colon Hydrotherapist and the Owner of The Spa of Sedona. Robin's first experience with Colon Hydrotherapy began in 2005 as a client when she was trying to heal from health issues. Her journey to better health had created a new mindset of reducing the toxic load on the body by eating whole organic foods, reducing exposure to environmental toxins, reducing overall stress and cleansing the body on a regular basis.
Pre-registration for the event is $5 for members and $20 for guests and includes light appetizers. On-site registration is $25 for members and $30 for non-members. Pre-registration is available at www.nawbo.org/sedona-verde-valley. For more information, email info@nawbosvv.org.
The mission of the Sedona – Verde Valley Chapter of NAWBO is to promote the excellence of their members, thereby strengthening their businesses and the vitality of the Northern Arizona economy; connect independent, vibrant business owners locally, regionally, nationally and globally; stimulate their members' business potential through education, training and mentoring.