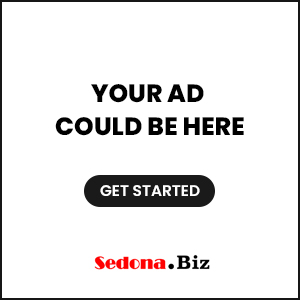 By Stephen DeVol, Sedona.biz Publisher
Sedona AZ (July 22, 2012) – The Sedona Community Center wears many hats. One is for exercise programs, one is for dance programs, another is feeding people lunch every day. Yet another hat  is the Meals on Wheels Program. Every day meals are delivered to those who are unable to get out, or perhaps cannot afford to eat lunch out, or those who cannot afford lunch at all. These are the people who need support the most. And what makes this program run so well are the volunteers.
Volunteers are vital to Meals On Wheels.  Without them, meals would not be delivered and seniors would go hungry.  The Sedona Community Center  invites you to recognize these amazing individuals and to celebrate their service by participating in MOWAA's 2012 American Volunteer Contest, sponsored by Bridgestone Retail Operations.
During last year's contest, nearly 17,000 people voted online for their favorite volunteer.  This year, one of your volunteers could be voted The American Volunteer for 2012. 93 year old volunteer Bob Jensen has been nominated for this prestigious award. Bob has been delivering meal on Wheels for over 14 years. He has never missed a delivery.
Sedona.biz and the Sedona Community Center have teamed together to prepare a 3 minute video to accompany the nomination. It's really both amusing and very serious at the same time. You can view it when you vote.  2012 American Volunteer Contest
You are invited to vote in the 2012 Meals on Wheels Volunteer Contest. It's easy and fun and the winner (we hope Bob and Joan Jensen) will earn the Sedona Community Center $1,000.
The winners of the American Volunteer Contest will be announced at the MOWAA Annual Conference in National Harbor, MD, on August 24. The winner will receive MOWAA's annual Jody Tepedino Nicholo Award and his or her nominating program will be presented with a check for $1,000. Second place will be presented with a check for $750 and third place will be presented with a check for $500.
Here's how to vote:
Step 1:  Visit the Meals and Wheels Facebook homepage:    http://www.facebook.com/mowaa
Step 2: Click on the "American Volunteer Contest"  logo (Am Vol Contest)
Step 3: Click on "Vote Now"
Step 4: Vote for "SEDONA COMMUNITY"
2012 American Volunteer Contest