The Vision and The Vote — Moving Beyond Labels
A Sharing with Barbara Mayer
(December 16, 2013)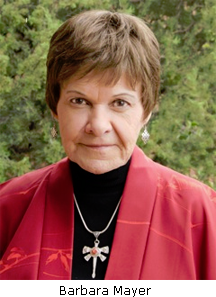 Once again we make our way through the holiday season, yet this year brings its own meaning as we witness our beautiful city closing off one year and — with a new community plan — courageously looking forward to even greater things Sedona might be in 2014 and beyond.
And the word "beyond" is the operative word here, as I suggest it is time to use our rising consciousness to think and act BEYOND the old labels and the old stereotypes which went with them. A good place to begin is in considering what our city council has been doing, and what it has been bearing witness to with some recent votes.
With the ability to go BEYOND old stereotypes this council has endorsed the reality that all people deserve happiness, and that includes forming life partnerships with the people they love, regardless of sexual preference.
This city council also had the courage to pass a resolution endorsing meaningful immigration reform – BEYOND any concepts of what should be or should not be the domain of a civic body.
As a former Catholic professed woman religious and now as an ordained InterFaith/InterSpiritual minister who has written a book called Beyond Religion – the Personal Search for Truth — I once again submit that the old labels and their presumed place in the life of any community need to be revisited. In discussion preceding the vote on this resolution, for example, it was Sedona's dynamic and beloved Rabbi Alicia Magal who spoke the real truth – that endorsing meaningful and inclusive immigration reform is an issue which drives straight to the moral heart of any citizen as well as of any civic body.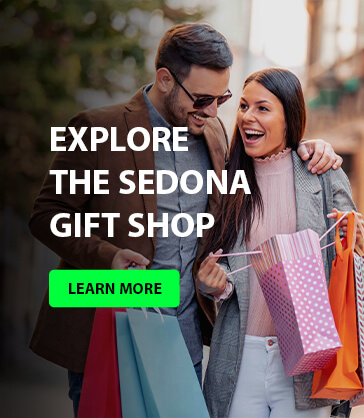 We elect our neighbors to sit on Council to take care of the many needs of a thriving city. BEYOND their ability to make and keep a budget and attend to the many demands of managing a civic community however, we really do expect more.
Because we use our precious vote to put these people in office, we do somehow look for more than their just being bean counters and making sure all the bills are paid. Along with our vote we also hold the hope that somehow each individual will be a true representative of our diverse community — and rise to a status where she or he can have a certain amount of vision, common sense, and yes, the ability to stand tall as a leader in many different ways.
We are blessed to be living in one of the most exciting times in all of human history. We also live in a civic community called Sedona – a Sedona which draws many people to visit because they hold the feeling that there is something special about this place which can make it meaningful in personal as well as in communal ways. They love coming to a Sedona which is not exclusive in any way but wonderfully inclusive –- beyond any religion, belief system, or no belief system at all – and beyond the color of any one's skin or political persuasions.
Sedona is Sedona. And the welcome sign is out – not just for some – as the old song goes – but for everyone!
2014 lies straight ahead for all us Sedonans, so let's make the most of it, and let's do it courageously — soul-deep and heart-full!
To all my neighbors – best wishes for a joyful, meaningful and exciting new year! We ARE Sedona, and we are quite capable of leading the way – wherever that best way might lead for the good of us all…
Barbara Mayer is a poet and author who lives, writes and shares The Spirit in Sedona, Arizona.