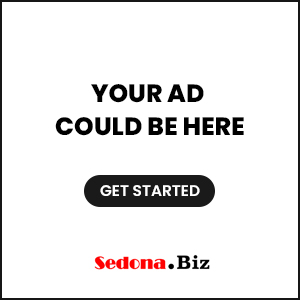 Are We Still An Intelligent Electorate?
A sharing With Barbara Mayer
October 28, 2012 
One of my heroes in American history is Thomas Jefferson. Human as he was, Jefferson was wise enough to call for an America with an intelligent electorate.
When he was approaching the end of his life, someone asked Jefferson what he felt was his greatest contribution to the burgeoning United States of America, He was, after all, the third president, the first USA ambassador, he sat on the Supreme Court, and he wrote the majority of the Declaration of Independence!
Jefferson's answer? He said the best thing he ever did for this young nation was to found the University of Virginia. His reasoning? The only way this new government could possibly succeed, he said — where the people elect leaders who will then rule over them — was to have an intelligent electorate. Not just for the wealthy or powerful. Not just a matter of any other kind of diversity, but a nation where equal voting rights and education were available to all citizens. And in his founding of the University of Virginia, Jefferson was in effect starting a public education system, which would then provide for educating all the people so they could make intelligent decisions about who would be the best persons to occupy all governmental positions — from local and state to the highest office in the land.
That system has worked until now. This time, however, there is a threat that America is not so much a democracy any more, but a billionacracy, where the candidate with more super billionaires in her or his corner, can now literally buy an election. Saturate the airwaves with truth – or untruth. Just say it loud enough and often enough, and because the people are easily swayed and don't bother to investigate the facts –and are no longer a truly intelligent electorate, the billionaires' candidates will win on the sheer force of saturation marketing.
Let us hope that isn't the case in this all-important election.
And let us not forget what the Ryan budget — if ever enacted – would do to many of America's minorities, especially the American women who will no longer receive health benefits from screening for cancer and other diseases, to a host of other female health issues.
Less than 100 years ago women were imprisoned, suffered actual cruelty while in prison, and were subject to incredible abuse simply because they sought the right to vote – not in some third world country, but in these very United States of America.
Only after years of torture at the hands of law officials and an absolute bloody battle for access to the ballot box, did the U.S. government finally pass the Nineteenth Amendment, finally making law what should have been presumed as the right of any American citizen.
The question now remains – what are today's American women doing with that precious right to vote – for which their predecessors suffered so much to win?
Polling in our own area as well as across the nation which shows many women are standing up to protect their right to proper health care — also reveals many other women are planning to cast their vote in support of the Paul Ryan budget. The reasons? Some are simply not aware of what that budget will do to deprive women, the elderly and other minorities some of the basic health care every other civilized nation is this world already provides. Some other women are holding true to Tammy Wynette's old advice – "Stand by your man". And if their "man" votes for Paul Ryan's budget, so will they!
Other Republican women are in denial that their Grand Old Party, now basically controlled by the Tea Party, would actually take away their rights to contraception and abortion, not to mention their party's refusal to support the Lily Ledbetter Equal Pay Act. Somehow they think the Democrats have made all this up as some kind of fear tactic when, in fact, the Republican statements are all available online in this wonderful age of instant communication. As a woman, it boggles my mind how women could vote so obviously against their own interests, as well as those of their daughters, granddaughters, friends, and even, in some cases, their own mothers! The suffragettes must be rolling over in their graves!
This is not just another election. Social Security, Medicaid, Medicare, women's rights — as well as other basics of American society — are now being very seriously threatened.
The question: will American voters, and especially American women and other minorities realize the impact of their precious votes, or will Jefferson's hope for an intelligent electorate be trampled by indifference, ignorance, false loyalties, in some cases downright hatred, and billionaires' saturation advertising?
We shall see. And we shall all share in the positive results, or the extremely harmful results this election will bring.
God, bless America. Please …
Barbara Mayer is an author, teacher and interfaith minister who resides and votes in Sedona, Arizona.