Let The Power of Gentle Strength Now Rise To Its Fullness
The Supreme Court Decision and Sedona's Magdalene Celebration

A Sharing by Barbara Mayer
Sedona AZ (June 29, 2012) – With the Supreme Court's narrow endorsement of Medical Care for all America's citizens, a fragile but powerful victory was made for many, including providing continuing health care for the needs of all American women.
As Carol Jung once wrote, "The spark which exists in each individual soul is the same spark which exists in the World Soul." And that spark, Jung went on to say, is found in woman and in her ability to provide the deepest human traits of healing, giving new life and not only preserving life, but also allowing it to flourish through love and compassion toward the innate fullness of all human destiny.
In line with this, one of Sedona's most positive annual events to empower women and yes, men too, is only a few weeks away. The highly successful Mary Magdalene Celebration will take place at the Creative Life Center on Saturday, July 21, with noted author Dr. Riane Eisler featured as this year's keynote speaker. Tracing women's history of empowerment and notable contributions to all citizens of the planet, Dr. Eisler opens the spirit to great possibilities for the future. Ashley Montagu has called Eisler's ground breaking book The Chalice and The Blade, "The most important book since Darwin's Origin of the Species."
This year's Mary Magdalene celebration will also feature performances by the Sedona Sacred Dance Guild, facilitated discussion groups, and lots of music, song and sources of inspiration, peace and transformation. The cost of this special Sedona event is $40 which includes lunch. Event hours are from 9 am to 3 pm and reservations are still available. Contact Barbara Litrell, 649-0135 to save your space at this important and empowering day.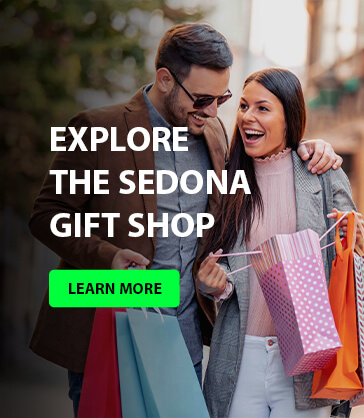 A personal note here: As partisanship threatens to destroy what is left of the American government, it is especially encouraging to see one man leave politics on the back burner and make the swing vote which preserves the right of America's women and men to the health care any decent country on this planet should provide. Kudos to Supreme Court Chief Justice John Roberts, an appointee of the Bush presidency, who laid party politics aside to reaffirm the right of all Americans to decent health care. His courage in doing so still gives hope that the likes of the Koch brothers and the billionaires who want to feed only the AMA and huge pharmaceutical companies are still not totally running the country.
The Dali Lama recently said it is Western Hemisphere women who will save this world. The times certainly are a'changin' …
Barbara Mayer is an InterFaith/InterSpiritual cleric, author and teacher who resides in Sedona, Arizona.