Sedona AZ (August 23, 2012) – Sedona Public Library is proud to welcome NAU's Philosophy in the Public Interest, hosting Sedona's innagural Hot Topics Café at 5:30 pm on Tuesday, September 4. This series of discussions will promote civil discourse between community members of diverse backgrounds on timely political and social issues. These conversations emphasize respect for all persons, and all viewpoints are welcome.
The September 4 forum will be "Media Impact on Thought." The discussion will cover media homogeneity, polarization, what gets covered and how it gets covered. Discussions will be facilitated by philosophers who encourage a broad range of ideas, yet point out fallacious reasoning or other logical problems that may arise. The goal is to become more educated about the issues, and to understand the opinions held by members of your community.
Additional Hot Topics Café forums to be held in Sedona will include: "Super PACs and Elections," "Climate Change," and "Is freedom threatened by equality?" Topics are selected by community committee. The Sedona Community Committee includes Mayor Rob Adams; Carol Gandolfo, President of Verde Valley Republican Women; Jane Hausner, Executive Director of Verde Valley Sanctuary; Alicia Magal, Rabbi for the Jewish Community of Sedona and the Verde Valley; Judy Reddington, NAU's College of Arts and Letters Advisory Council, MNA board, PPI board, the Sedona International Film Festival board, and the Sedona Community Plan; and Steve Williamson, President of Democrats of the Red Rocks.
The program originated in 2011 on campus at NAU, but is expanding into communities throughout Northern Arizona. Sedona's Hot Topics Café is co-sponsored by the Sedona Public Library and the Osher Lifelong Learning Institute (OLLI.) For more information please visit http://links.sedonalibrary.org/hottopics.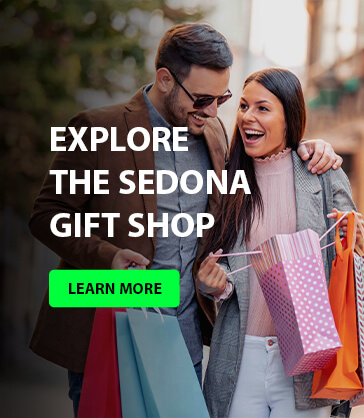 About Sedona Public Library:
Sedona Public Library's mission is to enrich the lives of Sedona residents and visitors by serving as a center for community activities and providing information, cultural, and civic services that are responsive, affordable and enjoyable. The Sedona Public Library is a private, 501(c)(3) non-profit corporation, supported by donations and grants. Learn more by visiting us on the web at sedonalibrary.org.
About the Osher Lifelong Learning Institute in Verde Valley and Sedona:
The Osher Lifelong Learning Institute in Verde Valley and Sedona is a self-directed membership organization within Yavapai College. It was created to meet the needs and interests of retirement-age people. The Institute recognizes the unique experiences and capabilities of its members by emphasizing and encouraging peer learning, member participation, collaborative leadership and social interaction. It is one of 117 lifelong learning institutes throughout the nation.