By Virginia Volkman, Library Director
Sedona AZ (July 26, 2013) – As local residents streamed through Sedona Public Library's doors on July 18 for the Sedona City Council's Arts Community Outreach meeting, I recognized many faces. The arts, after all, are well-supported by the Library and many performers, artists, and writers are frequent visitors to the Library.
That week we were hosting the Youth Theatre Workshop, which was taught by Dev Ross and Shondra Jepperson. A total of 15 hours of professional instruction and practice took place over the course of nine afternoons. Participants received high-quality coaching and had a whole lot of fun with like-minded peers. The workshop ended with a performance on Saturday afternoon.
Jefferson also appeared at the Library earlier in the summer as part of the duo Tom and Shondra. Their performance of "Dig in with Professor Know-It-All" entertained kids as part of our "Dig Into Reading" summer reading program.
A couple of weeks ago, a group of very talented students from Northern Arizona University Theatre Department presented a theatrical adaptation of two popular Southwest children's books about javelinas. This was the third summer that Sedona Library hosted an NAU Peak Theatre performance, and, with a new cast and high energy, the performance was fun for the whole family. Afterwards the audience was able to chat with the actors, a good opportunity for Sedona teens to find out more about the NAU Theatre Arts program.
The Library has supported the theatre arts for decades. Canyon Moon Theatre gave its first performance at the Library and has tentative plans to return to its starting place to stage more performances in our Si Birch Community Room. I remember hosting acting workshops during our summer reading programs in the 1980s, when the Library was located on Jordan Road. Now we have our community room, which is just the right size for performances.
Just two days earlier, Sedona's South African drummer, Vusi Baba Shibambo, entertained children and parents with song and story. In May he appeared at the Library as part of the opening night reception for the Children and Guns Art Exhibition, which we hosted for ImagiVenture Foundation.
And there was Nancy Robb Dunst, the first-place winner in the recent art exhibition, who years ago worked with local students to create two works of public art that are housed at the Library.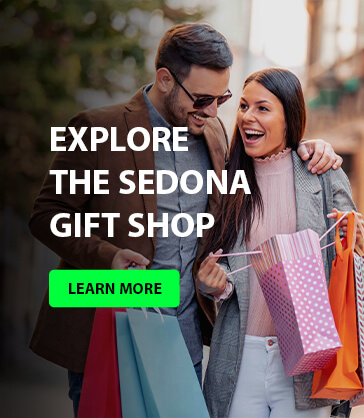 Sedona Public Library in the Village has a rotating artist program that features different artists throughout the year. The main Library hosts annual shows featuring works by the Northern Arizona Watercolor Society, Verde Valley Spinners and Weavers Guild, and local quilters.
The library building itself is a work of art. When choosing the Design Group as the architects for the project, the library board made sure that form and function were equally considered, so that the community would forever be proud of its investment. Outside its entrance is a sculpture of Sedona Schnebly, created by local artist Susan Kliewer.
The Library not only offers meeting, performance, and exhibit space for artists, we hire individuals and groups to perform at the Library, supporting the local economy.
The art of the written word is well represented at the Library, as it should be in any institution worthy of calling itself a library. But that's the subject of another column.
I'm proud to live in a city that is full of artists with amazing talent in the theatrical, musical, visual, and written arts. I'm proud to be part of a Library organization that supports their efforts and shares their work with our community.
Sedona Public Library is a private, 501(c)(3) non-profit corporation, supported by donations and grants. Your tax-deductible donation may be sent to: Sedona Public Library, 3250 White Bear Road, Sedona, AZ 86336.