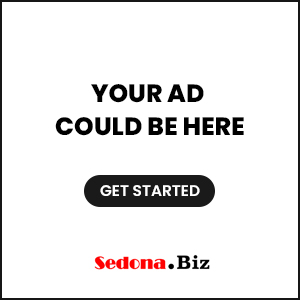 Sedona AZ (November 5, 2012) – As part of the ongoing Sedona Public Library in the Village Rotating Artist Series, Len Lewis will be displaying his photography at the village location beginning on Tuesday, November 6. Some of Lewis' photographs will be available for purchase. A reception for the artist will be held at SPL-V in Tequa Plaza on Thursday, November 8 from 5:00 to 7:00pm entitled "New Angles On Old Rocks".
Len Lewis creates stunning images of Sedona, the Southwest and numerous other locales with a unique look and feel.
While learning to develop print film at age nine, he fell in love with photography after seeing images come to life seemingly from nothing. His first camera was a Kodak Brownie. After a hiatus during his college and early adult years, Len won a Pentax Spotmatic camera in a sales contest. That started his ongoing love of the art of photography. His favorite camera is his current camera, a Canon 5D.
He switched to digital photography in 2005 because there is more flexibility in all aspects of photography. "Once you own the memory card, it's less expensive to process digitally" says Lewis.
Lewis won several photography awards through the years while living in New York state and Florida. Since moving to Sedona in 2006, he has had continuous shows at several venues including The Hyatt at Pinon Pointe, Sedona Summit, and The Ridge at Sedona Golf Resort.
Why does he continue to photograph the landscape he now lives in? Len says, "To be able to capture beauty in time forever is magic."
Favorite kinds of photography he has enjoyed capturing include: travel, scenic, florals, landscapes, and sports. To review more images, please go to his website at ArizonsSunrisePhotos.com or call him at 631-335-4317 to speak directly.
The Sedona Public Library offers a myriad of programs for all ages and interests. For information about this or other programs as well as the wide variety of services the library offers, please contact Cheryl Yeatts, Site Manager at 928-284-1603 or check out our website at Sedonalibrary.org/.