Featured Artists – Sedona Red Rock High School Art Students
Sedona AZ (April 15, 2012) – As part of the ongoing Sedona Public Library in the Village Rotating Artist Series, Sedona Red Rock High School (SRRHS) students will be displaying their mixed media artwork at the village location in Tequa Plaza beginning Tuesday, April 17. A reception where you may meet the student artists will be held on Wednesday, April 18 from 5 to 7pm. Some of the students' artwork will be available for purchase with a portion of the proceeds benefitting SPL-V.
In their own words, here is some information about the student artists.
"My name is Abby Parrella and I am a senior at Red Rock High School. I have always had a love for art. My favorite types are ink painting and water colors. I enjoy expressing precise detail in my art. To me, the little things in a piece of art can make all the difference. Painting is a way for me to leave reality and relax. I plan on going to the University of Arizona next year majoring in medicine. I want to be a surgeon and hope to continue my art. I think it will help me vent with the stress of medical school."
"I am Ismea Westerveld, a senior at Sedona Red Rock High School who enjoys art and takes it as serious as life. It is what I will be pursuing throughout my lifetime. I discovered drawing and the experience of it when I was a fourth grader, and have loved it ever since. I would like to go into the multimedia art field of concept art, where I will be designing original ideas for game companies, film makers, and several others who desire their ideas on paper. I understand the amount of competition in the field of art, but this is my dream, and I would like it to come true. Of course, dreams don't become reality by themselves, so I really hope that people can give me the motivation, hope, and support through my career so I can create a different world for all to enjoy."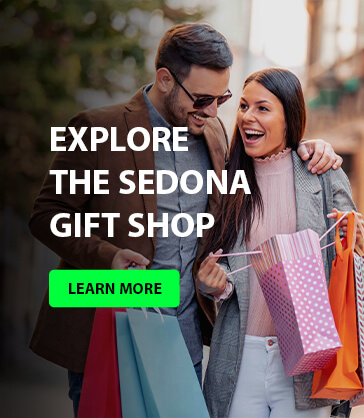 "My name is McKenzie Moore and I am a student at Sedona Red Rock High School. As a senior, I have used art as a way to express myself throughout my high school career. From a young age I have experimented with a diversity of techniques, but my personal favorites are ink painting and watercolors. Although, I have not found a type of art I do not enjoy. I am fortunate to have taken a variety of art classes and plan on continuing with an art-based profession. I realize it is a difficult career in which to make a living, but I am hard working, dedicated and a perfectionist. These skills will help me persevere and make a name for myself so I can continue to produce and be passionate about what I love to do. "
Their art teacher, Mr. Geoff Worssam, believes these students represent the best SRRHS has to offer this year. The artists' reception, which occurs just one month before their high school careers come to a close at graduation, offers the community a chance to see these budding artists in the making.
The Sedona Public Library offers a myriad of programs for all ages and interests. For information about this or other programs as well as the wide variety of services the library offers, please contact Cheryl Yeatts, Site Manager at 928-284-1603 or check out our website at Sedonalibrary.org.