Sedona AZ (September 17, 2012) – As part of the ongoing Sedona Public Library in the Village Rotating Artist Series, Gayle Potter will be displaying her artwork at the village location through October. Some of Potter's artwork will be available for purchase. A reception for the artist will be held at SPL-V in Tequa Plaza on Wednesday, September 19 from 5:00 to 7:00pm.
Gayle Potter, a former teacher/counselor in Flagstaff, has lived in Sedona for 20 years. She began working with glass in the mid 90's, taking classes at SAC, and became a serious artist 10 years ago. She has studied under local glass artists and has taken classes from numerous glass artists while attending the annual Glass Expo in Las Vegas.
On a trip to Italy 12 years ago, she was inspired with the pictures Italian artists were creating with marble cut so finely and precise as to create a "marble painting." She decided that could be done with glass. Thus began her glass mosaic pictures.
In the past, Gayle has done a variety of glass work including fused glass plates, bowls, vases, jewelry, and spirit sticks; mosaic mirrors; mosaic tables; glass on terra cotta plates and glass landscapes of AZ; stained glass windows and hanging pieces.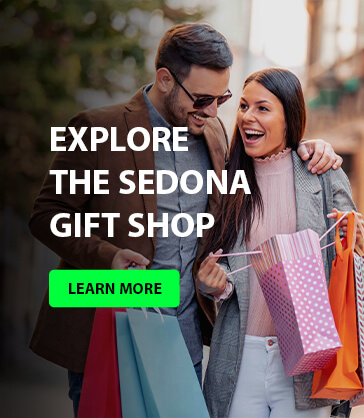 In 2010 she was one of six glass artists featured in a show at the Sedona Art Center. Gayle has created a number of pieces on commission, and sells fused glass pieces, spirit sticks, jewelry, and hanging stained glass through the Painted Desert Trading Company in Flagstaff. Fused candle holders are also available at the Armadilla Wax Works in Flagstaff.
For more information, contact Gayle at 928-282-0746 or potter@esedona.net.
The Sedona Public Library offers a myriad of programs for all ages and interests. For information about this or other programs at the Village location, as well as the wide variety of services the library offers, please contact Cheryl Yeatts, Site Manager at 928-284-1603 or check out our website at Sedonalibrary.org/.