By Patricia Lowell, Reference Librarian
Sedona AZ (January 3, 2013) – And here it is: January! The holidays with their wonderful feasts of food at every event and gathering might have left you with more than just warm memories. Clothes a little tighter? Breath a little shorter? Every year January offers a brand new start—a chance to make new resolutions to get healthy and fit. Here at Sedona Public Library we provide many ways to help those resolutions along.
Of course, there are always numerous books and DVDs at the Library to spur you on, but were you aware that we also have lots of magazines, journals and newsletters that could be useful?
Some of our magazines dealing with health and fitness are for everyone, but some are gender specific. "Natural Solutions" features articles for all on vibrant health and balanced living. The focus of "Men's Health" and "Women's Health" is evident. Want to start running? We have "Runner's World" with lots of tips on beginning or continuing in this exercise. Is hiking your thing? See "Backpacker."
You may not know about our extensive collection of health newsletters. We subscribe to "Consumer Reports on Health," published by the respected Consumer Reports. Some recent articles present research on energy drinks, running, and back pain. One article that caught my eye was "Ate Too Much? Here's Why It Matters."
Both the "Harvard Health Letter" and the "Harvard Women's Health Newsletter" have regular columns entitled "Ask the Doctor." Some articles I ran across were "Short Bouts of Exercise Can Help Manage Your Weight" and the informative "5 Tips to Fight Heart Failure."
In the "Wellness Letter" from the University of California, past issues have showcased articles on exercise and immunity, one of which had the intriguing title "Can You Run Away From Colds?"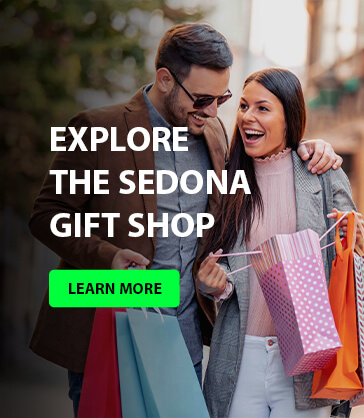 Recent newsletters from the Mayo Clinic have featured articles on how to lower your blood pressure and which antioxidants can be supplied from food sources.
A new addition for our newsletter collection is published by UCLA and is geared to people 60 and over. Frankly speaking, there are quite a few folks in our area who are members of this demographic and who are not that interested in building up their "abs" or cross fit training. But for those of us in this age group who just want to keep fit through exercise and nutrition, this journal is the perfect resource. Look for "Geriatrics and Gerontology News" on our shelves.
The newsletters are kept on the bottom shelf of the magazine shelves on the "A to M" side. They all are available for checkout.
Enjoy and explore all the ways the Sedona Public Library has to offer to get fit and healthy in the New Year.
Sedona Public Library is 501(c)(3) non-profit corporation, supported by donations and grants. Your tax deductible donation may be sent to: Sedona Public Library, 3250 White Bear Road, Sedona, AZ 86336.