Sedona AZ (June 3, 2012) – The Amitabha Stupa and Peace Park is situated in the breathtaking red rocks of Sedona, Arizona. It rests on 14 pristine acres in the heart of Sedona at the base of Thunder Mountain, deemed holy by native peoples. Every day dozens of visitors — spiritual seekers, families, people on quests and pilgrimages, the curious, residents who love to come often – visit the Amitabha Stupa. Its future is uncertain, however, and the Amitabha Stupa and Peace Park is at a critical juncture-it must be mortgage free and the land owned outright, thus ensuring that the Amitabha Stupa remain in the world and be fully accessible to all who wish to visit.
The Sedona Performing Arts Alliance and it's members have committed to assisting in the efforts to save the Amitabha Stupa and Peace Park with a new compilation CD and benefit concert. The "Stand for Peace" project is being Spearheaded by local artist Tara Middleton (Adalia Tara).
The "Stand for Peace" CD will feature an array of local artists who have all donated their music to benefit this cause. Artists: Scott Beck, Amitabha Band, Adalia Tara, Scott Simon, Jake Payne, Decker, Eric Miller, Ralf Illenberger, Cindy Dickenson, Anthony Mazzella, Cara Marie, Shastina, Chris Spheeris and Redland. Additional donors include: Eddy Baratinni – Production and Jane Perinin – Cover Art. All proceed's from the sale of the "Stand for Peace" Benefit Compilation will go directly to the Amitabha Stupa and Peace Park. "Stand for Peace" will be available for $15 at Studio Live with a special price of $10 at the June 8th Benefit Concert.
"Stand for Peace" will be officially released on July 8th, 2012 at the Benefit Concert being held in The Backyard at Studio Live. Tickets for this event are $15 in advance and $20 the day of the show, gates open at 3:30pm. The "Stand for Peace" Benefit Concert will include performances by Eric Miller, Jake Payne, Sophia Angeles, Adalia Tara, Redland, and Decker.
The Amitabha Stupa and Peace Park is a spiritual treasure for Sedona and the world. Since its completion in 2004, the Amitabha Stupa has become an important place for contemplation and prayer for residents, as well as a significant destination for tourists. It is estimated that over 100,000 visits to the Stupa and Peace Park have occurred since its completion in 2004. It has been of benefit to the Sedona community and to all those visitors who have trekked up the short trail to be in its presence.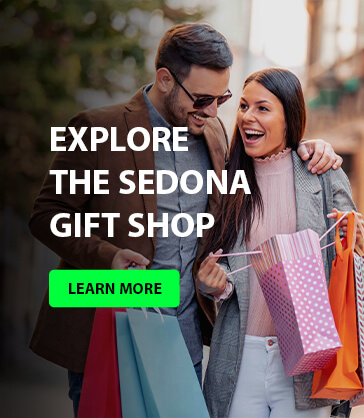 Everyone benefits from stupas being in the world, regardless of faith or spiritual orientation. They are considered to be powerful peace monuments and are one of the oldest forms of sacred architecture on the earth, dating back 2,600 years. The Amitabha Stupa is a very beautiful and exquisite representation of this ancient spiritual technology and is exceptionally powerful with almost a billion sacred prayers contained within.  
The caretakers of the Amitabha Stupa and Peace Park want to ensure that this jewel of Sedona remains in the world.
For more information please contact the Sedona Performing Arts Alliance/Studio Live at (928)282-0549. Tickets are available online at www.studiolivesedona.com or at the Studio Live box office located at 215 Coffeepot Drive in West Sedona.The Sedona Performing Arts Alliance is a 501(c)3 organization dedicated to advancing the Performing Arts thru Education, Live Performance and Artist Support. Studio Live is a tool for the SPAA to reach audiences and showcase their craft.