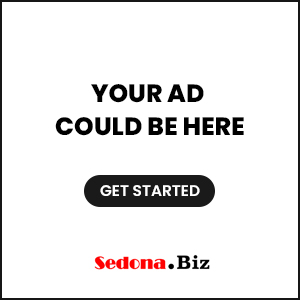 Sedona AZ (January 7, 2015) – If you have always wanted to learn how to play the guitar, but are never able to find the time for lessons, mark your calendar for Saturday, January 24, 2015 from 4 to 6:30 p.m. Sedona Parks and Recreation is bringing Craig Coffman to teach his very popular class, Instant Guitar for Hopelessly Busy Adults and Teens, at the Posse Grounds Park Recreation Room at 525 Posse Ground Road.
This one-time class teaches the basics about playing chords on the guitar so that you can start having fun right away playing your favorite songs.  According to Coffman, "Over 20,000 students have attended my Instant Piano class with great results and it occurred to me that the same principles apply to the guitar.  Many young people want to learn the guitar but the time and money involved in taking private lessons keeps them away.  With this class I am able to give them enough information and tools that they can go home right away and teach themselves what they want to learn."
You don't need to know anything at all about music or the guitar to attend the class.  It is designed for the absolute beginner.  No one will be put "on the spot" or embarrassed. If you have the desire and the motivation to practice you can learn this instrument.  The emphasis here is on learning for your own enjoyment and having fun.
For more information on the instructor and this workshop, please reference www.justonceclasses.com.  The class cost is $25 and a $28 supply fee.  To register, please contact the Parks and Recreation office at 928-282-7098.  For more information on upcoming Parks and Recreation events, please visit www.SedonaAZ.gov/Parks.