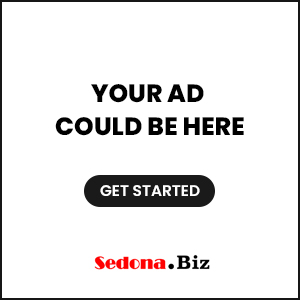 Sedona AZ (August 21, 2012) – This fall, come enjoy five great events at Sedona's community parks.  During the months of September and October, your local Parks and Recreation Department will host a few of their favorite events. 
On September 21 and 22, Sunset Park is home to the very popular Community Campout event.  This adventure includes tent camping, dinner, smore's, astronomy, yoga, crafts, breakfast, and possibly a movie on the grass under the stars. 
On Sunday, October 14 is the return of the Red Mud Run.  This event is for energetic adults that enjoy the challenge and laughter involved in running/jogging a 5K filled with obstacles and a mud pit to trudge through in the end.  It's exercise at its finest.  When the adults are done, it's the kids turn in the Mud Puppy Splash.  They get to run and climb, crawl and slide, and finish their trek by going through the mud pit! 
After the Mud Run, stay for the new first annual Wife Carry.  This partner race has team mates working together to cross the finish line as quickly as possible.  The trick is that one partner must carry the other.  You don't have to be married, but a team must consist of one man and one women, both over 105 pounds.  The course is short but challenging and sure to make the crowd laugh. 
Advance registration is necessary for the above four events by contacting Sedona Parks and Recreation at (928) 282-7098.
Rounding out the fall events is the Pumpkin Splash on Saturday, October 20.  This unique event is a pumpkin patch in the community swimming pool.  With games to play on deck, pumpkins in the water and goodie bags to take home, children of all ages are sure to enjoy themselves.
For details on these events and other activities for people of all ages including chess, dog training, and circus arts, please visit www.SedonaAz.gov/parks.