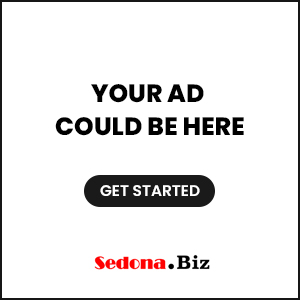 Sedona AZ (January 10, 2018) – The Sedona Marathon, Half-Marathon, 10K and 5K event will be held on February 3, 2018 beginning at 9:00 a.m. The course travels on SR89A to Dry Creek Road from Sedona to Boynton Canyon Road (FS 152C) and then to Boynton Pass Road (FS 152C) and returns the same route. Throughout most of the morning hours and into the late afternoon there will be signs indicating that runners are on the roadway; the speed limit is 15 mph; and to be prepared to stop.  In the morning, if heavy vehicular traffic is deemed unsafe for the large volume of runners along Boynton Canyon Road, a very temporary road closure will be used to provide a safer environment for event participants. Boynton Canyon Road will quickly re-open and provide complete traffic access.
The City of Sedona will be closing the southbound lane of Dry Creek Road from Long Canyon Road to Thunder Mountain Road from 9:00 a.m. until approximately 12:00 p.m. in order to allow the runners to move on Dry Creek Road safely.  Southbound travel on Dry Creek Road will re-open and provide complete traffic access after this short closure.
Area residents are encouraged to plan traffic-related activities prior to or after the scheduled road closure and delays. Sedona Police Officers and Sedona Fire District personnel will be available in your area in case of any emergency needs or service requests.
The Sedona Marathon Event is a tremendous economic generator for the City of Sedona.  In 2016, the event generated $3.1 million in direct spending from the 2,500 participants and their friends and family who accompanied them from all over the world.  Thank you for your support in helping make this event a success and thank you for your patience on Saturday, February 4.
The City of Sedona and the Sedona Marathon wish to thank area residents for their patience and understanding for any inconvenience this may cause. Please feel free to come out and cheer for our Sedona runners. 
For more information on the Sedona Marathon or the temporary Dry Creek Road closure and area delays please contact Jeffery Frost, Race Director at 928-380-0633.