Sedona AZ (September 4, 2013) – Every museum has items in their collection that are never or rarely displayed. Why? Perhaps the item could be a public hazard, or it is extremely fragile, or perhaps it is difficult to explain and interpret to a contemporary audience with modern sensibilities. Now, a book has been written featuring an inside look at the back rooms and locked cabinets of 50 U.S. museums, including the Sedona Heritage Museum.
"Hidden Treasures-What Museums Can't or Won't Show You" is the name of this new book. Two items from the Sedona Heritage Museum's collection were chosen for inclusion. They are a painting of a nude woman by Sedona artist, Zoe Mozert, America's most famous female pin-up artist of the 1940s-50s. The other item is a small collection of 'Psychiana' materials donated by the family of pioneer Frank Thompson. Subscribers to Psychiana, a now-forgotten religious movement, focused on prayer to combat Adolf Hitler's Nazi regime.
"The reason the Museum hasn't yet publicly displayed these items," says Janeen Trevillyan, Museum Collections Manager, "is that as a small, family-oriented institution, we feel we need to be sensitive about presenting controversial subject matter. While we strive for professionalism, as a volunteer run organization, we have some limits to what we feel we can do well in terms of interpreting these types of materials for the public, especially to children."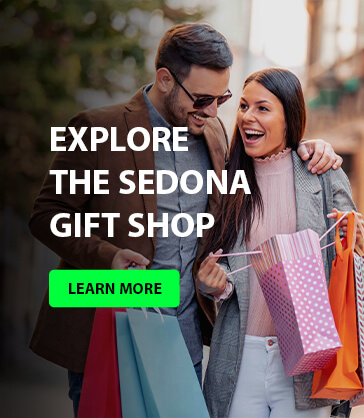 The author of this new book is Harriet Baskas, an award-winning radio producer for NPR and author of several books on museum curiosities and specialty museums.
The Sedona Heritage Museum's Collection Room will be open to the public during their 15th anniversary celebration on October 19th. These artifacts will be displayed upon request that day. The Museum is open daily 11 a.m. to 3 p.m., and located at 735 Jordan Road in Uptown Sedona. 928-282-7038. www.sedonamuseum.org.