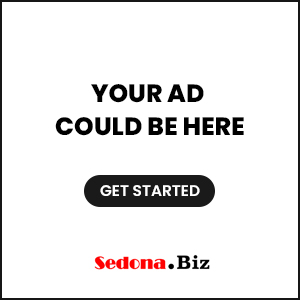 Sedona AZ (June 6, 2012) – The Sedona Heritage Museum announces their newest changing exhibit, the "Arizona Women's Heritage Trail" (AWHT) Traveling Exhibit. The exhibit will be on display from June through Labor Day. This exhibit is designated a legacy program by the Arizona State Centennial Commission.
Designed by the AWHT scholars and Board, this exhibit is a celebration of women from Arizona's past who have made significant contributions and have left a lasting mark on our state and our people. While the Trail honors over 100 women, 18 are highlited in this exhibit, including four from the greater Sedona area.
The AWH Trail was launched in 2005 through a coalition of Arizona historical agencies and women's organizations. They work to actively involve communities, universities, and schools through its outreach while providing an opportunity to represent the state's multicultural heritage. The women and sites on the Trail are related to the over-arching themes of: women and work; women and education; women building communities; women in politics and government; women in the arts and architecture, and women in historic preservation. The women and sites are from across the state, representing five different regions.
Along with this special traveling exhibit, the Museum's exhibit celebrating Arizona's Centennial year continues to be on display through the rest of 2012.
The Sedona Heritage Museum is located at 735 Jordan Road in Jordan Historical Park in Uptown Sedona and is open daily from 11:00 a.m. to 3:00 p.m. For more information, call 928-282-7038.