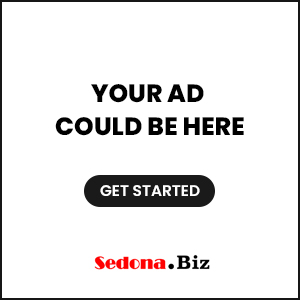 Sedona AZ (June 11, 2012) – The Sedona Heritage Museum recently completed the second phase of a multi-year project to digitize approximately 14,000 photo images taken by Sedona photographer and writer, Elizabeth Rigby.  This work was possible because of a grant from the Arizona Historical Records Advisory Board (AHRAB) and matching funds from the Museum.  AHRAB's mission is to increase access to and preserve historical materials.  Digitization of photos not only insures the images will survive their physical form, but makes it easier for them to be viewed and researched via the Museum's electronic catalog, and eventually an on-line catalog.
The project included sorting, cataloging and the archival re-storage of approximately 3500 negatives and the digitizing of almost 2700 of those.  Museum staff and volunteers Ann Rasor, Jessie Hamblen, and Rick Cisson worked on the project.
"These negatives are the product of decades of photography by Elizabeth Rigby, a Sedona author and news reporter from the 1950s to the 1980s," said museum Historian, Janeen Trevillyan.  "They chronicle the town's history as Elizabeth investigated, interviewed and recorded social, school and community happenings, real estate deals, business growth and changes, the earliest days of the Sedona art movement, and all manner of daily mundane and historically significant events and the people who defined Sedona during this time frame. "  
The Sedona Heritage Museum is operated by the Sedona Historical Society in Jordan Historical Park at 735 Jordan Rd in Uptown Sedona, AZ. The Museum is open daily at 11:00 a.m. to 3:00 p.m. For more information, call 928-282-7038.