Sedona AZ (April 25, 2012) – The Sedona Gallery Association is pleased to announce events for the next 1st Friday, May 4, 2012. The Sedona Gallery Association represents the collaborative efforts of the premiere galleries in Sedona to ensure that art lovers and artists alike experience the best art environment imaginable.
On the 1st Friday of each month, from 5:00pm-8:00pm, members of the Sedona Gallery Association offer a unique monthly showcase highlighting artists, special exhibits, and art events. These special art receptions give locals and Sedona visitors alike the opportunity to enjoy light refreshments while beginning their weekend with an exploration of Sedona's exciting art scene.
The 1st Friday of May will offer a wide variety of art and talent, including Gallery Association members located in the following areas:
Tlaquepaque Arts & Crafts Village:
Andrea Smith Gallery will be hosting Richard Cohn and Rassouli for a collaboration of poetry and art in celebration of Mother's Day. Rassouli is known for reflecting spiritual experience from his subconscious onto canvas. His style doesn't focus on what is literally seen, but by surrendering conceptually to what is felt on a deeper level. Richard Cohn, publisher of well-known books including The Secret, is a poet with the ability to see deep inside things most people never see.  His poetry reflects his innocence and benevolent nature in a harmony of creative celebration.  Cohn's first book, Journey of Love is complimented by Rassouli's art. The artists will be signing copies of their books at Andrea Smith Gallery.
Kuivato Glass Gallery- Join Kuivato Glass Gallery on May 4 from 5-8pm for the First Friday Gallery Tour. Featured glass artist is David Royce, who  masterfully uses traditional glass blowing techniques , layering of colors and extensive carving to reveal the interior's magic. Inspired by nature and cultural symbols, Estyn Hulbert is the featured jewelry artist. Tlaquepaque Arts & Crafts Village, #B-125.
Mountain Trails Gallery- Mountain Trails Gallery in beautiful Tlaquepaque is expanding!  In addition to their flagship gallery Suite A-201 upstairs by the creek, Mountain Trails Gallery is opening a new downstairs space, Suite B-122 across from the entrance to the restaurant RENÉ at Tlaquepaque.  On First Friday, May 4th both gallery locations will open an exhibition of new sculpture and painting by a group of their award-winning artists in time for Sedona's "Celebrating the Arts" weekend and Tlaquepaque's "Cinco de Mayo Celebration." The exhibitions open during the First Friday Gallery Art Walk with receptions in both spaces from 5:00 pm – 8:00 pm featuring painting and sculpting demonstrations by the gallery's artists.
Passion for Place Gallery- Ever since Korea was arbitrarily polarized the North and the South have become increasingly isolated from one another.  The landscape of the North includes overpowering beauty but it is typically overshadowed by political darkness.  Our release this First Friday of May is a single image from the legendary Diamond Mountains of the North.  A rotating slide show will accompany our event showing several additional scenes from the region.  Travel opportunities with Greg Lawson will be discussed with any interested in accompanying him to South America or Africa in 2012.  Greg will be present from 5-8 PM.
Rowe Fine Art Gallery- There is nothing like a serene landscape to instantly fill the viewer with a sense of peace and wonder. Hungarian-born oil painter Gabor Svagrik understands the power of Mother Nature, his ultimate source of inspiration, which is why his paintings expertly convey the beauty of the untamed landscape. Come meet Gabor on May 4 from 5 to 8 p.m. during Rowe Fine Art Gallery's newest exhibition, "Water and Ice." Gabor, who lives in Tucson, will also give an artist's talk from 5:30 to 6:15 p.m. For more info, visit www.rowegallery.com or call 928-282-8877.
Hillside Sedona: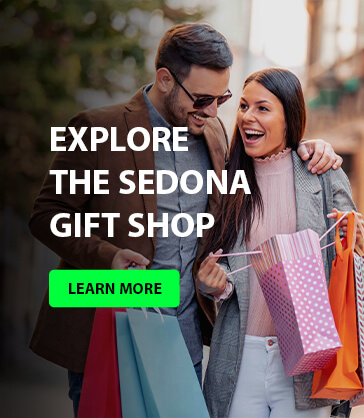 El Prado Gallery El Prado is excited to introduce their newest artist, Susiehyer.  This impressionistic collection of paintings includes landscapes, city scenes and some engaging nocturnes. Susie says for her painting is like meditation, and we think the result is perfect harmony on canvas.  Vibrant colors and bold brush strokes transport the viewer to the cool crisp evening of the southwest.  Maybe just like the evening you are sure to enjoy when you join them at this month's opening reception on Friday, May 4th from 5 – 8 p.m. Hillside Sedona, Courtyard Level.
James Ratliff Gallery – Join the James Ratliff Gallery on Friday, May 4th from 5-8 P.M. to enjoy a variety of first class ceramic pieces by various established gallery artists & two ceramists new to the gallery. Unexpected shapes and textures emerge as Joyce Nelson pulls a ceramic piece from the open flames of a raku kiln.  Horse hair and gold, copper and/or silver leaf add special interest to these pieces. New to the gallery is ceramic artist Joseph Woodford whose surface-glazing skills are notable.  Deep, rich colors harmonize with metallic minerals, elevating humble clay to mythic beauty. The fanciful porcelain pottery by new gallery artist Andrea Ponzini is fired with brightly colored glazes and gold leaf giving the art a whimsical aliveness. James Ratliff Gallery is located at 671 State Route 179, Suites A1 & A2, Hillside Sedona, Sedona, AZ 86336.
Hozho:
Lanning Gallery features "Howard Hitchcock: The Wisdom of Wit," hosting the artist who gives a talk at 6 p.m. including a Q&A for all those who wonder where the surprising and clever ideas for his bronze sculptures come from. Hitchcock, who taught his ceramic shell mold techniques as a professor of art for decades also authored the technique's instructional book Out of the Fiery Furnace. With human forms as building blocks, each of Hitchcock's sculptures is a sophisticated play on words for the viewer to uncover; his talk promises to be as engaging as his art. Exhibition through May 13.
Lark Art presents "From the Realm of the Fantastic, The Fiber Art Characters of Susan Barmore."  From her hiking rabbit to her Derby Day crows to her Bluebirds of Happiness, Susan brings humor and attitude to her original creations.  Her imaginative designs combined with her artistic executions certainly make her art delightfully collectible.  Drop by to catch a glimpse of Susan's world and join them for a toast to it!
Turquoise Tortoise Gallery Turquoise Tortoise Gallery welcomes fine jeweler Leo Feeney who has perfected his own singular Southwestern style. His signature is a combination of faceted with opaque stones, set in sterling silver, in styles inspired by Native American designs, particularly those of Zuñi Pueblo. Feeney's intricate cluster designs may be composed of turquoise, gaspeite, spiny oyster, red coral, peridot, garnet, amethyst, citrine, topaz, or any number of other stones. "I begin at the center [of a design] and work out," Feeney says. "There is such variation in individual stones that when you get them laid out, certain stones are just drawn together."
Uptown Sedona:
Goldenstein Gallery presents "Chi: Art as a Healing Medium." Artists featured include Sherab Khandro, Zen Calligrapher Alok Hsu Kwang-han, Raylene Abbott, Mary Fisher and Qi Gong Energy painter LauRha Frankfort At 6:15 Raylene Abbott performs "The Forgotten Female Bodhisattvas" with dharma stories and dances. Live music and refreshing beverages.
1st Friday is an amazing event of fine talent, images and entertainment- one of Sedona's "things to see." The Sedona Trolley provides free transportation to venture from art gallery to art gallery. Please visit the Gallery Association website for more information and a map at www.sedonagalleryassociation.com, find them on Facebook at Sedona Gallery Association, or follow them on Twitter @SedonaGalleries.