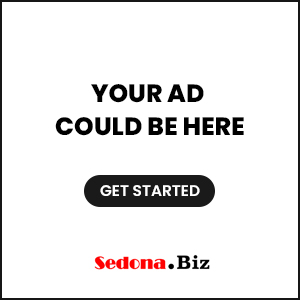 Documentary shortlisted for the Academy Award debuts at Fisher Theatre
Sedona AZ (January 2, 2018) – The Sedona International Film Festival is proud present a one-night only special premiere of the award-winning new documentary "Unrest" on Thursday, Jan. 11 at 4 and 7 p.m. at the Mary D. Fisher Theatre. There will be a Q&A with special guests following the 4 p.m. screening of "Unrest".
"Unrest" has been shortlisted for the Academy Award for Best Documentary Feature and is one of 15 films vying for one of the five nominations.
Twenty-eight year-old Jennifer Brea is working on her PhD at Harvard and months away from marrying the love of her life when she gets a mysterious fever that leaves her bedridden and looking for answers.
Disbelieved by doctors (who tell her "it's all in her head") yet determined to live, she turns her camera on herself and discovers a hidden world of millions confined to their homes and bedrooms by ME, commonly known as chronic fatigue syndrome.
Many ME patients have experienced uncertainty, confusion and even disbelief from the medical community and society as a whole. After all, it's easy to ignore a disease when patients are too sick to leave their homes. In "Unrest", Jennifer shares her pain and the most intimate moments of her life in order to offer hope and visibility to those who suffer alone in dark, silent rooms.
Utilizing Skype and social media, Jennifer unlocks a forgotten community with intimate portraits of four other families suffering similarly.  Jennifer's wonderfully honest portrayal asks us to rethink the stigma around an illness that affects millions of people. "Unrest" is a vulnerable and eloquent personal documentary that is sure to hit closer to home than many could imagine.
At its core, "Unrest" is a love story. Together, Jen and her new husband, Omar, must find a way to build a life and fight for a cure. Jennifer and Omar may have to accept that they will never live the life they originally dreamed about. Their struggle to forge their relationship while dealing with her mysterious illness is at once heartbreaking, inspiring and funny.
"Unrest" world-premiered January in the documentary competition at the 2017 Sundance Film Festival, where it won a Special Jury Prize for editing. It has since screened at SxSW, CPH:DOX, HotDocs, River Run (Audience Award for Best Documentary Feature), the Nashville Film Festival (Grand Jury Award for Best Documentary Feature), among Sheffield Doc/Fest (Illuminate Award). It also has a companion VR piece which premiered at Tribeca and won the Jury Award for best VR at Sheffield/DocFest.
There will be a Q&A following the 4 p.m. screening of "Unrest" with special guests Cheryl Boese and Theresa Dowell. Cheryl was a Registered Nurse for 23 years before becoming disabled by ME/CFS in January 2015. Formerly living in the Bay Area, she was a co-organizer for #Millionsmissing in San Francisco, and a Congressional team member with MEAction. She has been a participant in four ME/CFS research studies, and served briefly as a patient advocate on Stanford's Chronic Fatigue Syndrome Research Advisory Committee. Currently living in Prescott, Cheryl is a member of the newly established Arizona chapter of MEAction. Cheryl's NP, Theresa (DNP | PT Family Nurse Practitioner and Physical Therapist), has recovered from ME, and now specializes in treating it in Flagstaff, one of few specialists in the state.
Join us for this powerful, Oscar shortlisted film and a thought-provoking conversation.
"Unrest" will show at the Mary D. Fisher Theatre on Thursday, Jan. 11 at 4 and 7 p.m. Tickets are $12, or $9 for Film Festival members. For tickets and more information, please call 928-282-1177. Both the theatre and film festival office are located at 2030 W. Hwy. 89A, in West Sedona. For more information, visit: www.SedonaFilmFestival.org.