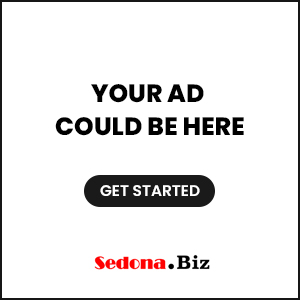 Captivating and acclaimed new documentary debuts at Fisher Theatre
Sedona AZ (January 22, 2018) – The Sedona International Film Festival is proud present a one-night only special premiere of the award-winning new music documentary "Two Trains Runnin'" on Monday, Jan. 29 at 4 and 7 p.m. at the Mary D. Fisher Theatre.
"Two Trains Runnin'" is about the search for two forgotten blues singers, set in Mississippi during the height of the civil rights movement.
In June of 1964 hundreds of college students, eager to join the civil rights movement, traveled to Mississippi, starting what would be known as Freedom Summer.
That same month, two groups of young men — made up of musicians, college students and record collectors — also traveled to Mississippi. Though neither group was aware of the other, each had come on the same errand: to find an old blues singer and coax him out of retirement. Thirty years before, Son House and Skip James had recorded some of the most memorable music of their era, but now they seemed lost to time.
Finding them would not be easy. There were few clues to their whereabouts. It was not even known for certain if they were still alive.  And Mississippi, that summer, was a tense and violent place. With hundreds on their way to teach in freedom schools and work on voter registration, the Ku Klux Klan and police force of many towns vowed that Freedom Summer would not succeed. Churches were bombed, shotguns blasted into cars and homes.
It was easy to mistake the young men looking for Son House and Skip James as activists. Finally, on June 21, 1964, these two campaigns collided in memorable and tragic fashion. 
"Two Trains Runnin'" not only pays tribute to a pioneering generation of musicians. The movie cuts to the heart of our present moment, offering a crucial vantage from which to view the evolving dynamics of race in America.
In telling this remarkable story for the first time, "Two Trains Runnin'" revisits an important moment when America's cultural and political institutions were dramatically transformed. The movie is all the more relevant today, in an era of renewed attention on police brutality and voting rights.
"This captivating film, like the blues itself, is at once a recognition of somber truths and a gesture of protest against them." — The New York Times
"Two Trains Runnin'" will show at the Mary D. Fisher Theatre on Monday, Jan. 29 at 4 and 7 p.m. Tickets are $12, or $9 for Film Festival members. For tickets and more information, please call 928-282-1177. Both the theatre and film festival office are located at 2030 W. Hwy. 89A, in West Sedona. For more information, visit: www.SedonaFilmFestival.org.