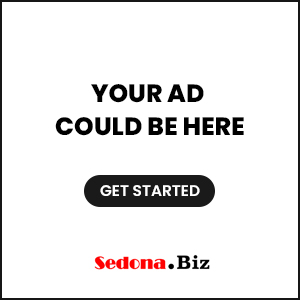 A look at the inner workings of the Obama administration featured at Fisher Theatre
Sedona AZ (February 6, 2018) – The Sedona International Film Festival is proud present a one-night only special premiere of the award-winning new documentary "The Final Year" on Thursday, Feb. 15 at 4 and 7 p.m. at the Mary D. Fisher Theatre. The film debuts in honor of Black History Month.
"The Final Year" gives a look at the inner workings of the Obama administration as they prepare to establish a legacy when leaving power after eight years. The film revolves around Obama's foreign policy team: Secretary of State John Kerry, UN Ambassador Samantha Power, Deputy National Security Adviser and presidential confidant Ben Rhodes, as well as National Security Adviser Susan Rice and President Obama himself.
[soliloquy id="42410"]
Over the course of 2016, they travel the world attempting to solidify and "lock-in" policies that they believe will define their legacy, promote diplomacy over large-scale military action, and fundamentally alter how the US government confronts questions of war and peace, as they prepare to hand over the machinery of American power to a new administration.
Filming began in late 2015 and wrapped on the morning of January 20, 2017, hours before the inauguration.
Director Greg Barker and his documentary team filmed extensively throughout the year at the White House and State Department in Washington DC, the United Nations in New York City, and in 21 countries, following US officials on their international travel.
"At 4 a.m. on the morning of Donald Trump's inauguration, my team and I filmed UN Ambassador Samantha Power as she slowly removed her 7 year-old son's artwork from the walls of her office overlooking 1st Avenue," said director Barker. "She filled a bankers box with all the drawings, and then carried it down into a waiting SUV for what would be her last official ride as US Ambassador to the United Nations."
"Earlier that day I filmed with Secretary John Kerry as he left the State Department for the final time, and with speechwriter and presidential confidant Ben Rhodes in the White House as he packed his own belongings, wistfully coming across his handwritten notes from a 2009 sit-down with Obama in the Oval Office to talk through what the President wanted to say in his upcoming speech in Cairo," added Barker.
"This was the end of an era — everyone felt it — and, for me personally, the end of an epic 15-month film shoot that took me on a once-in-a-career journey inside the workings of our foreign policy machinery.  As Samantha Power drove away into the night, and I called a wrap on the entire production, I knew I had a unique opportunity to make a truly revealing film about the human dynamics and emotions at play inside the normally opaque world of US diplomacy," said Barker.
"The Final Year" will show at the Mary D. Fisher Theatre on Thursday, Feb. 15 at 4 and 7 p.m. Tickets are $12, or $9 for Film Festival members. For tickets and more information, please call 928-282-1177. Both the theatre and film festival office are located at 2030 W. Hwy. 89A, in West Sedona. For more information, visit: www.SedonaFilmFestival.org.