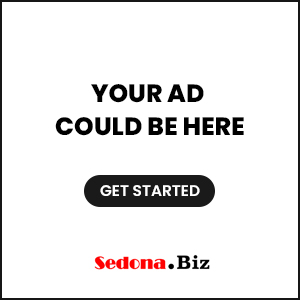 All-star ensemble cast featured in outrageous cinema series offering — perfect for election year
Sedona AZ (August 30, 2012) – The Sedona International Film Festival is proud to present the Northern Arizona premiere of the outrageous political comedy "Grassroots" on Tuesday, Sept. 11 as part of the festival's monthly Tuesday Cinema Series. There will be two screenings of the film at 4:00 p.m. and 7:00 p.m. at Harkins Sedona Six Theatres.
Stranger than fiction, "Grassroots" is the bizarre true story of a political candidate who actually cares!
There's no family dog strapped to the roof of his car, but political candidate Grant Cogswell has his own set of image problems — starting with the fact that he likes to dress up as a polar bear and he's currently an unemployed music critic.
In Stephen Gyllenhaal's bittersweet, uplifting comedy "Grassroots" — based on the true story of the 2001 Seattle City Council election — Cogswell becomes a mono-maniacal man-of-the-people, rallying an unlikely posse of misfits, slackers, and square pegs to his seemingly hopeless David-and-Goliath battle against a firmly entrenched incumbent.
Before the Occupy Movement there was Grant's fervent pitch to the Emerald City's downtrodden hipsters and idealists — to stand up for what they believe in, to take back their city government, to build a beautiful monorail that would carry them into the future, to be part of something bigger than themselves.
"Grassroots" offers an exhilarating, hilarious, bumpy ride on the political train just when we need it most, because at bottom what drives this eccentric optimist is his belief that what he is doing actually matters.
Based on the book Zioncheck for President, written by Grant Cogswell's reluctant campaign manager Phil Campbell, "Grassroots" stars Jason Biggs and Joel David Moore, with Lauren Ambrose, Cedric the Entertainer, Cobie Smulders, Tom Arnold, Christopher McDonald, DC Pierson and Emily Bergl.
"Laugh. Cry. Vote for the little guy! That's our slogan for 'Grassroots', and from the beginning I've had a gut instinct that this story might deeply move other people feeling alienated from democracy," said director Stephen Gyllenhaal. "Is it possible that this one funny, true Seattle story could reverberate across the years and have an effect on the 2012 election? I truly hope so."
"The movie, generates lots of hope, laughter and talk. Maybe you'll feel hopeful, you'll feel like you can make a difference, you'll feel part of the process again. And your talk can become action, and your action can effect real change," added Gyllenhaal.
Gyllenhaal is expected to be in Sedona to host the film and Q&A discussions following the screenings.
The title sponsor for this premiere event is M&I Bank — BMO Harris. The monthly cinema series is made possible by a grant from the Arizona Commission on the Arts and National Endowment for the Arts, the Sedona Community Foundation and the City of Sedona.
"Grassroots" will be shown at Harkins Sedona Six Theatres on Tuesday, Sept. 11 at 4:00 and 7:00 p.m. Tickets are $12, or $9 for Film Festival members, and will be available starting at 3:00 p.m. that day in the Harkins lobby. Members can purchase tickets in advance at the Sedona International Film Festival office, 2030 W. Hwy. 89A, Suite A3, or by calling 282-1177. For more information, visit: www.SedonaFilmFestival.com.