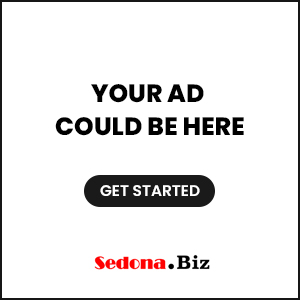 Life of renowned artist featured in big screen debut at Mary D. Fisher Theatre
Sedona AZ (August 1, 2018) – The Sedona International Film Festival is proud to present the Northern Arizona premiere of the acclaimed new film "Gauguin: Voyage to Tahiti" — starring Vincent Cassel — showing Aug. 10-15at the Mary D. Fisher Theatre.
French artist Paul Gauguin (1848-1903) was an innovator of modern art, known for experimenting with bold color and distorted proportions, along with his contemporaries Vincent van Gogh and Paul Cézanne. By 1891, Gauguin was already well-known in artistic circles, but had grown tired of the civilized world and its political and moral conventions. Leaving his wife and children behind, he ventures alone to Tahiti, consumed with a yearning for new inspiration. Pushing deep into the Tahitian jungle, Gauguin meets Tehura, his muse, who will consume his mind and inspire his most iconic works of art.
When he died in 1903 at the age of 54, all alone and living in French Polynesia, Paul Gauguin was an uncelebrated French artist with nary a franc to his name. But in the years following his death, thanks to well-funded exhibitions and a change in the cultural zeitgeist, Gauguin gained renown as one of the boldest and most illustrious painters of his or any other time. In 2014, the artist's 1892 masterpiece "Nafea Faa Ipoipo" (When Will You Marry) sold at auction for $210 million, placing it among the most expensive artworks in the world.
In director Edouard Deluc's "Gauguin: Voyage to Tahiti", the artist finally takes center stage. Acclaimed French actor Vincent Cassel is onscreen for virtually every minute of this lush, imaginative biopic, inspired by Gauguin's own memoir Noa Noa (a Tahitian word meaning fragrance). Portraying a ravaged Gauguin as he is awoken by the beauty and mystery of Tahiti, Cassel delivers another of his fully embodied, magnetic performances.
"Vincent Cassel gives a highly compelling, soulful portrayal." — Los Angeles Times
"Riveting!" — The Village Voice
"Gaughuin: Voyage to Tahiti" will be shown at the Mary D. Fisher Theatre Aug. 10-15. Showtimes will be 4 p.m. on Friday, Aug. 10; 1 p.m. on Saturday, Aug. 11; and 7 p.m. on Monday and Wednesday, Aug. 13 and 15.
Tickets are $12, or $9 for Film Festival members. For tickets and more information, please call 928-282-1177. Both the theatre and film festival office are located at 2030 W. Hwy. 89A, in West Sedona. For more information, visit: www.SedonaFilmFestival.org.