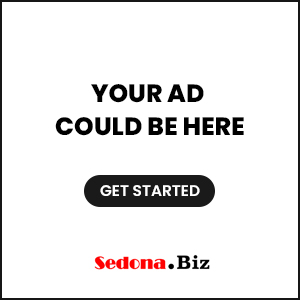 Critically-acclaimed new documentary debuts at Fisher Theatre
Sedona AZ (December 8, 2017) – The Sedona International Film Festival is proud present a one-night only special premiere of the award-winning new documentary "Frank Serpico" on Thursday, Dec. 21 at 4 and 7 p.m. at the Mary D. Fisher Theatre.
Antonino D'Ambrosio, the director of "Frank Serpico", will be doing a Q&A via Skype after the 4 p.m. screening of the film.
In the early 1970s, one man stood up to the entire New York City police force. Hailed as a hero by many, hated by others, officer Frank Serpico made headlines when he blew the whistle on a culture of bribery and corruption within the department. His one-man crusade for police reform inspired the Al Pacino classic that bears his name, but the real life saga is as gripping as anything Hollywood could dream up.
Now, nearly 50 years later, Serpico breaks his reclusive silence, revealing the truth behind the story in this investigative thriller. A master performer since his days as an undercover cop, Serpico re-enacts key scenes from his extraordinary life. Real-life characters from Serpico's life further illuminate the story, while writers and artists such as Luc Sante and John Turturro add fascinating context.
Revisiting his story in today's political climate, this ground-breaking documentary could not be more timely as it tracks Serpico's fight against the abuse of power, challenging us all to stand-up and say no.
Featuring music by Jack White and interviews with Serpico's associates and admirers, this is an inspiring, all-access portrait of a courageous man who refused to betray his ideals.
" 'Frank Serpico' is a finely etched and fascinating documentary … Serpico changed everything; he shifted the paradigm. It took a while (and it's not as if police corruption no longer exists), yet he brought that rigged and oppressive and domineering system down." — Variety
"Frank Serpico" will show at the Mary D. Fisher Theatre on Thursday, Dec. 21 at 4 and 7 p.m. Tickets are $12, or $9 for Film Festival members. For tickets and more information, please call 928-282-1177. Both the theatre and film festival office are located at 2030 W. Hwy. 89A, in West Sedona. For more information, visit: www.SedonaFilmFestival.org.