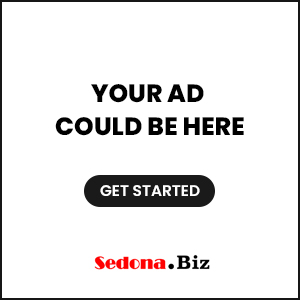 Festival and film celebrate 25 years with flashback screening at Fisher Theatre
Sedona AZ (June 20, 2018) – The Sedona International Film Festival is turning 25 this year, and to celebrate, we are rolling back the clock and bringing encore screenings of hit films from 25 years ago to the Mary D. Fisher Theatre on the 25th of each month! And better yet … we are rolling back the tickets to the admission price of 25 years ago for these special events: just $4.25 each!
This special year-long celebration kicks off with the anniversary screening of "Four Weddings and a Funeral" on Monday, June 25 at 4 and 7 p.m. at the Mary D. Fisher Theatre.
"This is our way of celebrating our 25th Anniversary Season all year long and a way for us to say THANK YOU to this community for supporting our festival for 25 years," said executive director Patrick Schweiss.
"Four Weddings and a Funeral" was nominated for two Academy Awards, including Best Picture and Best Screenplay, and features an all-star ensemble cast including: Hugh Grant, Andie MacDowell, Kristin Scott Thomas and Rowan Atkinson.
The champagne is flowing and so is the fun in this delightful and sly romantic comedy about two people who belong together but just can't seem to tie the knot.
"Four Weddings and a Funeral" is truly a very special occasion! Charles (Hugh Grant) is always the best man but never the groom. Determined to avoid even a hint of commitment, this handsome English gentleman is notoriously late to every wedding. But today he's in for a real surprise because not only did he forget the ring, but he also just caught a glimpse of the girl of his dreams, Carrie (Andie MacDowell).
For Charles, it's love at first sight. She too is attracted to him. Although they spend a memorable evening together, that's all it ends up being. Over three more successive weddings and one unfortunate funeral, Charles runs into Carrie, but something always seems to prevent the two from getting together. He also runs into a plethora of old girlfriends, one of whom he may believe is really the one he was meant to end up with, especially if Carrie seems to remain unattainable. Will Charles settle for who in his heart is second best, or will fate finally bring Charles and Carrie together?
"Elegant, festive and very, very funny" (The New York Times), "Four Weddings and a Funeral" is engaging entertainment from beginning to end.
"Four Weddings and a Funeral" — the 25th Anniversary Celebration — will show at the Mary D. Fisher Theatre on Monday, June 25 at 4 and 7 p.m. Tickets are rolled back to the price of 25 years ago: only $4.25 each. For tickets and more information, please call 928-282-1177. Both the theatre and film festival office are located at 2030 W. Hwy. 89A, in West Sedona. For more information, visit: www.SedonaFilmFestival.org.