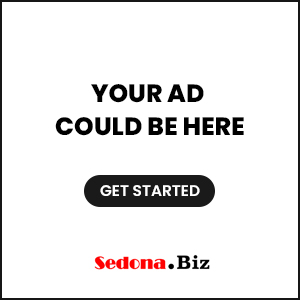 Acclaimed new independent films make Sedona premiere at Mary D. Fisher Theatre
Sedona AZ (October 3, 2014) – The Sedona International Film Festival is proud to present the Northern Arizona premieres of the acclaimed new award-winning independent films "Calvary" and "Kelly & Cal" showing Oct. 10-15 at the Mary D. Fisher Theatre.
CALVARY
In "Calvary", Father James (Brendan Gleeson) is a good priest who is faced with troubling circumstances brought about by a mysterious member of his parish.
John Michael McDonagh's blackly comic drama begins with an audacious threat. In a small Irish parish — in the midst of his confession — a man tells the notoriously good-hearted local priest, Father James, that he should settle all his affairs since the confessor plans to murder him this coming Sunday: thus begins a pre-murder mystery.
Over the next seven days, the marked priest will move through his doubt-ridden community making amends and meeting with the various hostile suspects who seem to be everywhere in this small town — from a caustic, agnostic, opinionated doctor to a guilt-ridden financial speculator with a "business proposition" for the priest, to a jealous husband and a cheating boyfriend who do not wish to be judged.
As he engages with a wide swath of parishioners who each may have their reasons, justified or otherwise, for vendettas against him, an increasingly sinister atmosphere seems to close in around Father James. Yet, with the Sunday showdown rapidly approaching, the priest finds himself confronting not only the confounding limits of modern faith and his own impending mortality, but also realizing his strength in the lost arts of grace, forgiveness and humility.
Critics and audiences are raving about "Calvary". The New York Post says "One of the year's most powerful films. Brendan Gleeson is magnificent!" Time Out New York says this is "Brendan Gleeson's career best turn! It's an authentic heart-and-soul performance!"
"Calvary" will be shown at the Mary D. Fisher Theatre Oct. 10-15. Showtimes will be 4 p.m. on Friday and Saturday, Oct. 10-11; 1 p.m. on Sunday, Oct. 12; and 7 p.m. Tuesday and Wednesday, Oct. 14-15. 
KELLY & CAL
Juliette Lewis and Johnny Weston star in the heartwarming new drama "Kelly & Cal", which was the winner of the Gamechanger Award at the recent SXSW Film Festival in Austin and is a hit with audiences and critics around the country.
"Kelly & Cal" is about two disaffected people who find an irresistible connection to one another.
Former punk-rocker-turned-suburban-mom, Kelly, is nostalgic for a life she can no longer have and uncertain of a future she doesn't yet fit in. Seventeen-year-old Cal is frustrated at his lack of control over the hand he's been dealt. When the two strike up an unlikely friendship, it's the perfect spark needed to thrust them both back to life.
Pulled between adolescence and adulthood Kelly embodies today's 30-something everywoman. Nostalgic for a past she can no longer have and uncertain of a future she doesn't yet fit in, her destructive streak is bubbling to the surface.  Cal's initially unwanted attention is the perfect spark to thrust her back to life.
Their electric relationship thumbs its nose at the world, laughing conspiratorially at the suburban absurdities that surround them — the ridiculous and the sublime. 
"Kelly & Cal" is a vibrant film that expresses the universal themes of identity, maturity and regret through graceful, compelling characters.
"Kelly & Cal" will be shown at the Mary D. Fisher Theatre Oct. 10-15. Showtimes will be 7 p.m. on Friday, Saturday and Sunday, Oct. 10-12; and 4 p.m. Tuesday and Wednesday, Oct. 14-15. 
Tickets are $12, or $9 for Film Festival members. For tickets and more information, please call 928-282-1177. Both the theatre and film festival office are located at 2030 W. Hwy. 89A, in West Sedona. For more information, visit: www.SedonaFilmFestival.org.