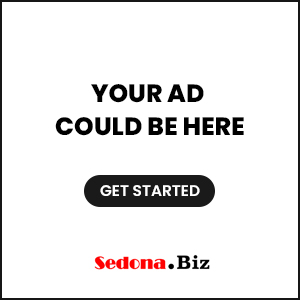 Film features Hitchcock's famous shower scene from 'Psycho' at Fisher Theatre
Sedona AZ (January 5, 2018) – The Sedona International Film Festival is proud present a special premiere of the award-winning new documentary "78/52: Hitchcock's Shower Scene" for two shows only: Friday, Jan. 12 at 7 p.m. and Saturday, Jan. 13 at 4 p.m. at the Mary D. Fisher Theatre.
Alexandre Philippe, the director of "78/52", will be in Sedona to host the film and conduct a Q&A discussion after both screenings.
The screeching strings, the plunging knife, the slow zoom out from a lifeless eyeball: in 1960, Alfred Hitchcock's "Psycho" changed film history forever with its taboo-shattering shower scene. With 78 camera set-ups and 52 edits over the course of 3 minutes, "Psycho" redefined screen violence, set the stage for decades of slasher films to come, and introduced a new element of danger to the moviegoing experience.
Aided by a roster of filmmakers, critics, and fans — including Guillermo del Toro, Bret Easton Ellis, Jamie Lee Curtis, Eli Roth, and Peter Bogdanovich — director Alexandre O. Philippe pulls back the curtain on the making and influence of this cinematic game changer, breaking it down frame by frame and unpacking Hitchcock's dense web of allusions and double meanings. The result is an enthralling piece of cinematic detective work that's nirvana for film buffs.
"Captivating. Does full justice to how 'Psycho' changed the heartbeat of the world." — Variety
"A landmark documentary. Exceptional and provocative." — Leonard Maltin
"Mother would be proud: '78/52' hacks thrillingly into cinema's most infamous murder." — The Village Voice
"Fifty-seven years after its initial release shocked an entire generation of unsuspecting moviegoers, "Psycho" remains one of the most intensely discussed and analyzed movies of all time," said director Alexandre Philippe. " '78/52' explores that intangible "cinematic space" between the shots, and delves into Hitchcock's genius in unprecedented fashion, to become the first feature-length investigation into the art, craft, and influence of a single extraordinary scene–one which forever changed the course of popular cinema, and continues to inspire some of the greatest filmmakers of our time."
"If 'Psycho' changed the way people shower, it's safe to say that after watching '78/52', you will never look at the shower scene the same way again," added Philippe.
Writer and Director Alexandre Philippe holds a Masters Degree in Dramatic Writing from New York University's Tisch School of the Arts. He has written, directed and produced numerous award- winning films and documentaries. He harbors a lifelong passion for Alfred Hitchcock's movies. At the tender age of 12, he hosted a weekly Hitchcock film series for his parents and their friends in Geneva, Switzerland; and his passion for the Master of Suspense has grown exponentially ever since. He has conducted numerous film analysis and dramatic writing seminars and workshops at schools, universities, film festivals, and museums around the world — often with a focus on Hitchcock's groundbreaking techniques.
Join Alexandre Philippe for this very special Sedona premiere of "78/52" and stay for an eye-opening, thought-provoking Q&A. He will be in person at both the Fridayand Saturday screenings.
"78/52: Hitchcock's Shower Scene" will show at the Mary D. Fisher Theatre on Friday, Jan. 12 at 7 p.m. and Saturday, Jan. 13 at 4 p.m. Tickets are $12, or $9 for Film Festival members. For tickets and more information, please call 928-282-1177. Both the theatre and film festival office are located at 2030 W. Hwy. 89A, in West Sedona. For more information, visit: www.SedonaFilmFestival.org.