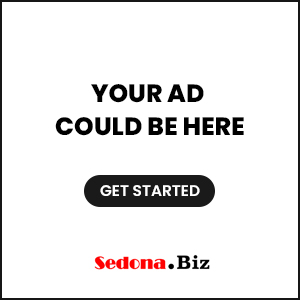 Sedona AZ (September 21, 2014) – Filmgoers in Sedona will unite with audiences in over 250 cities spanning six continents to view and judge the work of the next generation of filmmakers from around the world when the 17th Annual Manhattan Short Film Festival screens at the Mary D. Fisher Theatre. The Sedona International Film Festival is proud to present the Northern Arizona premiere Oct. 1-2.
This year, Manhattan Short received 589 short film entries from 47 countries, England, Norway, Australia Netherlands, France, Mexico, Germany and the USA are the countries represented in this year's Festival. The 10 selected films are set in diverse locals, ranging from outer space to the deserts of Mexico and the mountains of Norway to the streets of New York, Berlin, London and Amsterdam. With past finalists achieving the ultimate in recognition by being nominated and even winning the Oscar in the short film category, Manhattan Short is known as a breeding ground for the next big thing in film.
These short films will not only entertain a global audience but will be judged by that audience as well. Cinema goers will become instant film critics as they will be handed a ballot upon entry that allows them to vote for Best Film and Best Actor. Votes are tallied at each participating cinema and submitted to Manhattan Shorts headquarters. The winners will be announced at ManhattanShort.com on Monday Oct 6.
The Manhattan Short 2014 line-up includes: "97%" (Netherlands), "Crime: The Animated Series" ( USA), "On The Bridge" (England), "Shift" (Australia), "The Fall" (Norway), "On/Off" (France), "La Carnada" (Mexico), "Mend and Make Do" (England), "The Bravest, The Boldest" (USA), and "Rhino Full Throttle" (Germany).
"This Film Festival will unite people in all corners of the globe, from Sydney to Mumbai, from Buenos Aires to Cairo. Venues also include cinemas in 20 cities in the Ukraine, 40 cities in Russia, and 47 states in the USA," said Manhattan Short Founding Director Nicholas Mason.
"In times like these, cross-border events like Manhattan Short that contribute toward greater tolerance and understanding are needed more than ever. I want to thank and congratulate all the filmmakers and cinemas involved in this global cinematic event. This project is about communities bonding together via their local cinema."
The Manhattan Short Film Festival will be shown at the Mary D. Fisher Theatre Oct. 1-2. Showtimes will be: Wednesday, Oct. 1 at 7 p.m.; and Thursday, Oct. 2 at 4 p.m. and 7 p.m.
Tickets are $12, or $9 for Film Festival members. For tickets and more information, please call 928-282-1177. Both the thatre and film festival office are located at 2030 W. Hwy. 89A, in West Sedona. For more information and to order tickets online, visit www.SedonaFilmFestival.org .