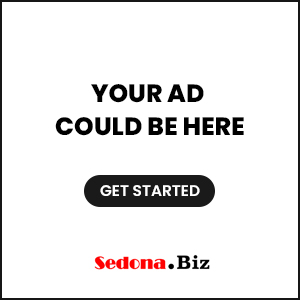 Julianne Moore stars in enchanting, mysterious new film at Fisher Theatre
Sedona AZ (December 21, 2017) – The Sedona International Film Festival is proud to present the Northern Arizona premiere of the acclaimed new film "Wonderstruck" showing Dec. 29–Jan. 3 at the Mary D. Fisher Theatre.
In director Todd Haynes' "Wonderstruck" — based on The New York Times #1 Bestseller —  Ben and Rose are children from two different eras who secretly wish their lives were different. Ben longs for the father he has never known, while Rose dreams of a mysterious actress whose life she chronicles in a scrapbook. When Ben discovers a puzzling clue in his home and Rose reads an enticing headline in the newspaper, both children set out on quests that unfold with mesmerizing symmetry.
In 1927, a young girl runs away from home in New Jersey and makes her way to Manhattan, hoping to find someone who was an important part of her past. Fifty years later, a deaf boy befallen by personal tragedy finds a clue about his family that leads him to run away from rural Minnesota to New York. As their adventures lead them to strange new places, where mysteries about themselves and the world seem to lurk around every corner, their stories of discovery reach across years of silence and regret, and find each other through a mesmerizing symmetry driven by wonder and hope.
For Rose (Millicent Simmonds), life under the strict control of her father is typical for a deaf child of her era, kept out of public view with little connection to the world outside of her beloved scrapbook, an elaborate, living work of art dedicated mostly to the career of an actress, Lillian Mayhew (Julianne Moore). When Mayhew comes to New York to open up a new play, Rose manages to find her way into Manhattan, hoping to connect to the silent movie star. For lifelong Minnesotan Ben (Oakes Fegley), his deafness is recent, the result of a freak accident that occurred shortly after the loss of his mother, free-spirited Elaine (Michelle Williams). Sorting through her things, he finds a clue about his unknown father – a souvenir book from New York City. He boards a bus, unbeknownst to his bereft aunt, and eventually arrives in Manhattan.
For both young people, their inability to hear and communicate (neither know sign language) makes their quest in the big city fraught with excitement and danger. Their simple goals quickly turn complex as the chaos and confusion of city streets derail them. Despite their maturity and determination, they are easily overwhelmed and reluctant to seek help. Both wind up seeking solace at the American Museum of Natural History, where new and old friends join them in confronting the questions that Rose and Ben so desperately need answered.
"Extraordinary. Todd Haynes's 'Wonderstruck' will leave you exactly that. Julianne Moore and Michelle Williams give wonderful performances." — Time Magazine
"Stars glitter and worlds collide in Todd Haynes's 'Wonderstruck", a lovely ode to imagination and to stories that make us who we are." — The New York Times
"Ingenious. This big-hearted movie reaches for the stars." — Los Angeles Times
"Spellbinding. Alive with the magic of pictures and the mysteries of silence." — The Hollywood Reporter
"Wonderstruck" will be shown at the Mary D. Fisher Theatre Dec. 29–Jan. 3. Showtimes will be 4 and 7 p.m. on Friday, Tuesday and Wednesday, Dec. 29 and Jan. 2 and 3; and 4 p.m. on Saturday, Dec. 30.
Tickets are $12, or $9 for Film Festival members. For tickets and more information, please call 928-282-1177. Both the theatre and film festival office are located at 2030 W. Hwy. 89A, in West Sedona. For more information, visit: www.SedonaFilmFestival.org.