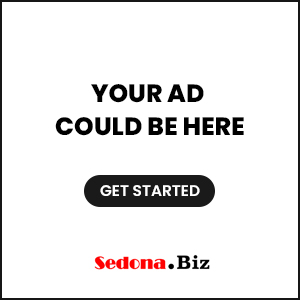 Willem Dafoe receives Golden Globe nomination for his role in film at Fisher Theatre
Sedona AZ (December 13, 2017) – The Sedona International Film Festival is proud to present the Northern Arizona premiere of the acclaimed new film "The Florida Project" showing Dec. 22-28 at the Mary D. Fisher Theatre.
Critics and audiences are raving about "The Florida Project" which earned Willem Dafoe a Golden Globe nomination for Best Supporting Actor for his role in the film. "The Florida Project" is also on every major critics list of the top 10 films of the year.
Warm, winning and gloriously alive, Sean Baker's "The Florida Project" is a deeply moving and unforgettably poignant look at childhood.
Set on a stretch of highway just outside the imagined utopia of Disney World, "The Florida Project" follows six-year-old Moonee (Brooklynn Prince in a stunning breakout turn) and her rag-tag gang of friends. Moonee and her rebellious mother Halley (Bria Vinaite, another major discovery) live week to week at "The Magic Castle," a budget motel managed by Bobby (a career-best Willem Dafoe), whose stern exterior hides a deep reservoir of kindness and compassion.
Despite her harsh surroundings, the precocious and ebullient Moonee has no trouble making each day a celebration of life, her endless afternoons overflowing with mischief and grand adventure as she and her playmates — including Jancey, a new arrival to the area who quickly becomes Moonee's best friend — fearlessly explore the utterly unique world into which they've been thrown. Unbeknownst to Moonee, however, her delicate fantasy is supported by the struggle and sacrifice of Halley, who is forced to explore increasingly dangerous possibilities in order to provide for her daughter.
With "The Florida Project", Sean Baker gives life and a voice to a community rarely seen on screen. Through the eyes of Moonee, Halley, and Bobby, Baker has created a spellbinding and transformative portrait of contemporary lives lived in the margins that are otherwise too easily forgotten.
"The Florida Project" declares, boldly and proudly, that anywhere can be a Magic Kingdom — it just depends on how you see it.
"The Florida Project" will be shown at the Mary D. Fisher Theatre Dec. 22-28. Showtimes will be 4 p.m. on Friday, Saturday and Tuesday, Dec. 22, 23 and 26; and 7 p.m. on Wednesday and Thursday, Dec. 27 and 28.
Tickets are $12, or $9 for Film Festival members. For tickets and more information, please call 928-282-1177. Both the theatre and film festival office are located at 2030 W. Hwy. 89A, in West Sedona. For more information, visit: www.SedonaFilmFestival.org.