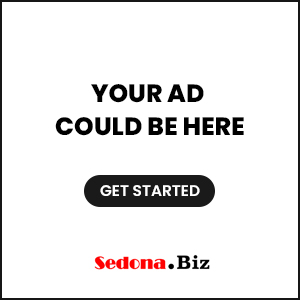 Denzel Washington nominated for Academy Award for his role in film at Fisher Theatre
Sedona AZ (January 24, 2018) – The Sedona International Film Festival is proud to kick off and honor Black History Month with the Sedona premiere of the new drama "Roman J. Israel, Esq." showing Feb. 2-8 at the Mary D. Fisher Theatre.
Denzel Washington was nominated for an Academy Award and Golden Globe for Best Actor in a Leading Role for his performance in the film.
"Roman J. Israel, Esq." is set in the underbelly of the overburdened Los Angeles criminal court system. Denzel Washington stars as a driven, idealistic defense attorney whose life is upended after his mentor, a civil rights icon, dies.
When Roman is recruited to join a firm led by one of the legendary man's former students — the ambitious lawyer George Pierce (Colin Farrell) — and begins a friendship with a young champion of equal rights (Carmen Ejogo), a turbulent series of events ensue that will put the activism that has defined Roman's career to the test.
Writer-director Dan Gilroy teams with two-time Academy Award-winner Denzel Washington to create the portrait of a layered, complex man whose life has been spent fighting for others' civil rights – and paid a price for his activism.
"For Roman the world is a war-zone and he's never left the front lines.  It's a blessing and a burden," Gilroy says. "Activism can take an enormous emotional toll, but on the other side of the balance is the knowledge that you're becoming the change you want to see in the world — that you're making the world a better place.  That's one of the key elements of the film: the importance of believing in something and the burden that often comes with that belief."
Gilroy wrote the film on spec specifically for Washington, feeling he was the only actor who could bring the character to life.  "I wrote this movie for Denzel because of his talent and because Denzel is a man who believes in human dignity and the human spirit. Knowing who Denzel is in real life, he brings that part of himself to this character."
"Roman J. Israel, Esq." will be shown at the Mary D. Fisher Theatre Feb. 2-8. Showtimes will be 4 p.m. and 7 p.m. on Friday and Tuesday, Feb. 2 and 6; and 4 p.m.on Saturday and Thursday, Feb. 3 and 8.
Tickets are $12, or $9 for Film Festival members. For tickets and more information, please call 928-282-1177. Both the theatre and film festival office are located at 2030 W. Hwy. 89A, in West Sedona. For more information, visit: www.SedonaFilmFestival.org.