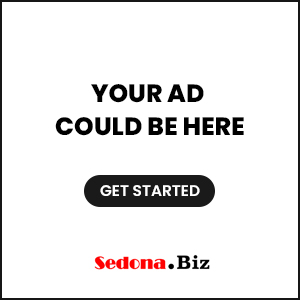 Co-Presenting Native American Legacy Series with Sedona Arts Center's Plein Air Festival
Sedona AZ (August 23, 2013) – The Sedona Culture Collaborative is launching its first of many collaborative programming partnerships to manifest a new cultural paradigm for Sedona.
The upcoming Native American Legacy Series, hosted by the Sedona Arts Center and co-presented by the Sedona Culture Collaborative, will take place October 20–24, as part of the 9th Annual Sedona Plein Air Festival.
The Sedona Culture Collaborative (SCC) is a non-profit organization dedicated to establishing the greater Sedona community as an internationally recognized learning community for arts and culture.  The Collaborative is committed to a vision of Sedona as a mecca for enhancing creative spirit, enriching lives, and expanding the well-being of its residents and visitors. To usher in this cultural paradigm, SCC will employ vital collaborative partnerships to offer world-class, innovative programming, harvest the synergies of existing local resources and ultimately secure national funding for existing and future community wide initiatives.
Strongly driven by a spirit of collaboration, SCC seeks to elevate and expand Sedona's educational arts and culture offerings, inspiring both residents and visitors to learn new capacities, experience "aha" moments, and deeply connect with Sedona in new, profound ways.
The brain child of Mayor Rob Adams and Yavapai College President Dr. Penny Wills, the Collaborative originated as a visioning group, incorporating 25 of Sedona's leading arts, education, civic, business and cultural organizations, among them Yavapai College, Sedona Arts Center, the Sedona Oak Creek Unified School District, the City of Sedona, Sedona International Film Festival, Chamber Music Sedona and the Sedona Performing Arts Alliance. More than a year has been invested by these volunteer community leaders and influencers to develop a mission, inspire collaboration, and form an invaluable brain trust.  The resulting unique alliance, based on trust and commitment to a shared vision, is poised to make a remarkable contribution.
Upcoming Programming
In the coming months, the Collaborative will create and test innovative, immersive, interdisciplinary learning experiences in partnership with successful organizations and festivals to determine expanded or new offerings that attract increased participation inspire a deeper connection to Sedona and encourage visitors to return and invite friends.  
The benefits of these programs will be tangible; participants will gain knowledge, learn a new capacity or expand an existing capacity, experience the "wow-factor" of high-frequency learning, and/or undergo a shift that endures beyond the program and elicits new actions in the participant's life.
For its first official program collaboration, the SCC has partnered with the Sedona Arts Center to develop and present a special Native American Legacy series in association with the Sedona Plein Air Festival in October. The series, consisting of three events, is designed to connect artists of today with Sedona's rich indigenous culture:
Oct. 20, 4–7 p.m.: Dr. Edwin L. Wade, former deputy director of the Museum of Northern Arizona, will host "Earth and Fire," a ceramic pit-firing and tour of his collection of historic Native pottery. This event will include wine, fine dining and fascinating conversation. Twenty pit-fired vessels will be raffled to attending guests.
Oct. 24, 9 a.m.–noon: "Creation Stories," a tour originating at the Sedona Arts Center, will journey to Montezuma's Well National Monument where participants will meet a representative from the Yavapai-Apache Nation and four artists participating in the Festival. The theme of creation will be explored as the Yavapai speaker tells the story of this sacred site from the tribe's perspective and artists talk about how they composed their paintings at the Well.
Oct. 24, 4–7 p.m.: In "Native American Legacy," thirty Festival artists who have painted at select Native American legacy sites will present their works at the Mary D. Fisher Theatre. Navajo artist Tony Abeyta will present awards and give a talk on "Ancient Questions and the New Face of Native American Paint­ing." A special painting that Tony creates in Sedona will be presented for Silent Auction.
Supporting Community Organizations
As a second objective, the Collaborative aims to collectively mobilize and encourage Sedona's extraordinary resources to procure funding and talent that no single organization could obtain on its own. The harsh reality of traditional nonprofit funding is that a dollar given to one organization is often a dollar lost by another. SCC was formed to create an alternative funding strategy in which diverse educational organizations, which represent the arts, culture and educational interests are brought together to create multi-voice yearly festivals exploring the many expressions of Culture, Wellness, Spirituality and Creativity.
Through such broad partnerships SCC is empowered to approach national and international corporations, foundations and individual patrons to substantially enhance funding opportunities for the Collaborative that might otherwise be closed to individual groups. Every dollar now raised will assist multiple organizations in enhancing Sedona as a cultural target destination.
A Vision for Sedona
The Collaborative is poised to include and go beyond the way Sedona has done things as a city. However, to remain at the frontier of leadership in shaping Sedona's identity and designing a City of Inspiration, it will take teamwork. As the organization engages in the process of fulfilling its vision, it welcomes others to pioneer with them. "Our biggest gift," says Judy Maloney, SCC Co-Chair, "is connecting, dreaming, strategizing and implementing with the wealth of artistry and expertise in our community. We extend deep gratitude to all the organizations and individuals that are committed to the greatness of Sedona, and we look forward to walking our walk with you… together."
The Sedona Plein Air Festival will take place October 19–26, 2013 at the Sedona Arts Center, 15 Art Barn Road at Highway 89A in Uptown Sedona, Arizona. See more about this event including registration and fees at the Festival website www.sedonapleinairfestival.org.