By Charles Mosley, Public Works Director/City Engineer
Sedona AZ (December 12, 2013) – When contemplating what to do as a community member, the old quote "Love your neighbor as yourself" seems apt.  This requires some understanding of how what you do affects those around you, and answering the question, "How would I want to be treated in the same circumstance?"  Neighborliness is about doing the considerate thing for your fellow residents.  It is an attitude arising out of respect for our fellow citizens.  From a Public Works perspective, there are a number of neighborly things that can occur in our community.
In Sedona, "Pick up after your pet" is companion to the phrase, "It flows to the river."  This is because Oak Creek's major pollution issue is contamination by bacteria called E. coli.  E. coli is short for Escherichia coli, a bacterium commonly found in the intestines of warm-blooded bodies.  It is able to survive outside of the body and is, therefore, a good indicator of fecal contamination.  It may interest many people to know that stormwater in Sedona flows to Oak Creek.  The Oak Creek Watershed Council in its Oak Creek Watershed Improvement Plan, released earlier this year, noted that the level of E. coli rises dramatically in Oak Creek in the vicinity of Sedona during rain storms.  This may lead to warnings regarding the use of Oak Creek in the Sedona area during certain times of the year.  Citizens and visitors in Sedona can help reduce this contamination by picking up after their pets.  You may take a plastic bag with you to pick up after your pet when you take your pet for a walk, or if there is a pet waste station along the walk route, you can make use of one of the gloves provided for this purpose.  Please keep Oak Creek, our river, clean.
Another neighborly thing to do is consider how you park along some of Sedona's narrow streets.  Many narrow streets in Sedona do not have the width to allow cars to park across from one another.  The City ordinance requires that a 20-foot wide travel way be left on streets.  Doing this helps avoid cars having to face each other head on.  It is neighborly to consider leaving enough room for two cars to pass when you park.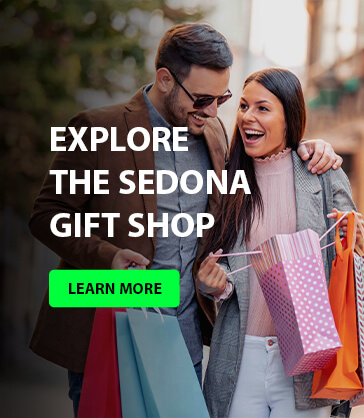 Each year, the City of Sedona conducts a pre-monsoon check of storm drain facilities throughout the City.  This is done in order to clear waterways of debris, which might plug up culverts or pollute our waterways.  Helping to reduce flooding, even when it is not on your property, is a neighborly thing to do.  This includes not throwing trash and landscape clipping into ditches.  Reducing erosion on your property by covering dirt and debris piles, and by preventing gullying on your property, are ways to reduce the impact of storms on your neighbors.  You should also move debris and chemicals away from washes so that overland flow does not wash them into a waterway during a storm.
Traffic safety is another area in which we can demonstrate that we are good neighbors.  Cutting back vegetation planted on your property that obscures signs, the view of motorists, or impedes pedestrians, besides improving neighborhood safety, is another neighborly deed.  Not speeding through a neighborhood is appreciated by the residents who live along the street.  Respecting the rights of others in a shared roadway is being a good neighbor.  The use of many roads around the community is shared by both the bicyclist and motor vehicle, and by pedestrians where no sidewalk exists.
Lady Bird Johnson, First Lady of the United States (1963-1969), once said, "While the spirit of neighborliness was important on the frontier because neighbors were so few, it is even more important now because our neighbors are so many."