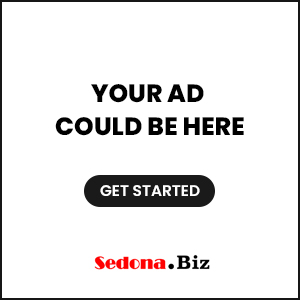 Sedona AZ (December 23, 2014) – It's holiday time in Sedona, and I hope many of you are enjoying some of Sedona's Holiday Central activities.  As the new Mayor, I've had a chance to participate in some of them and am looking forward to more.  By the time you read this, it will be well into the holiday season, and I hope we can carry on with the love and joy of the season right into a brand new year.  It was a joy indeed to welcome Santa and to light the beautiful Sedona Christmas Tree in Uptown, as well as see the hundreds of excited kids at Breakfast with Santa the following day at the Teen Center.
I'm especially honored and excited to be embarking on my journey with the new City Council and continue with my involvement in the community I have loved for 43 years.  Sedona has certainly changed since I served on the first appointed City Council back in 1988.  It was definitely a challenge back then to lay the foundation for today's Sedona, and it remains a challenge to govern our beloved community today, and keep it "the most beautiful place on earth, in so many ways."  I hope many of you have heard that phrase before, and the beautiful song inspired by it.  If you have not, please type "visitsedona.com" into your browser and scroll down a bit to watch the video and hear the song.  We are truly blessed to be living in this unique place.
I also hope you will consider participating in City government by joining the Citizen Engagement Program, which has been operating successfully for about a year now.  It offers the opportunity to work with other citizens to investigate and accomplish tasks of all kinds, in which you have an interest.  The time commitment and the activities vary, and getting involved is simple.  Lauren Browne is the City's coordinator of the program.  You can register online at the City's website, SedonaAZ.gov, or give Lauren a call at 928-203-5068.  To register on the website, just look for the blue box in the center of the Home page, and click on the Citizen Engagement link in the middle.
You'll find a description of the program, a place to submit your ideas, and a list of some of the committees which are underway or still to come, as well as some that have finished their work.  When you register, you can list your interests and expertise, so we can match you up appropriately.  Look for the registration form toward the bottom of the page, under the heading of "Sign Up Now" and click on the "volunteer questionnaire."
My personal mission as Mayor is to talk to as many people as I can face to face, so if you belong to a group, I would welcome the opportunity to speak and answer questions.  I know many of you lack the time or interest to attend a City Council meeting, and I would prefer to visit with you in a more informal setting anyway, so please give me a call at 204-7191.
I hope you all have a wonderful holiday season and a Happy New Year!
The above represents my own opinion and does not necessarily reflect the opinions of City Council or staff.